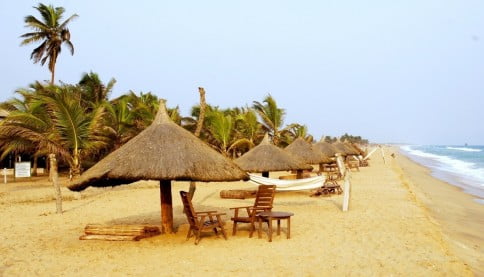 By Avbuere Joy
Vacation for most families is a special bonding time. The connections and memories formed during such family adventure make up stories and events that will last for generations. Every family has their family bonding activities. Some families celebrate special holidays by spending it in a country home or a family house with parents, grandparents, children and grandchildren. Other families might celebrate by travelling out of the country to see beautiful tourists attraction centres.
However, quite a number of families do not know that they can have a beautiful time and as much fun here in Nigeria. For that reason, I have put together 10 beautiful places in Nigeria, you just might want to visit with your family this coming vacation.
Enjoy!
1. Obudu Cattle Ranch, Calabar.
It has a water park with a water slide, a swimming pool, a golf course, horseback riding and a night-time bonfire. It is a perfect bonding site for a family time out, with its nature's forests and mountains scenery.
2. Yankari Games Reserve.

The game reserve has a natural swimming ground and an outdoor and indoor sports facilities with a suitable accommodation that is perfect for family bonding time.
3. Okomu National Park, Edo State
The Okomu National Park is a rain forest. Its scenery catches the amazement of children and the family with the sights of a white-throated monkey, forest elephants and other wildlife.
4. Ikogosi Warm Spring Resort, Ekiti State.
Ikogosi Warm Spring is a natural beauty and wonder, as a warm water spring flows side by side with a cold spring without merging. The spring is a distinctive attraction. The resort has accommodation and recreational facilities suitable for family vacation.
5. Ikeja Shopping Mall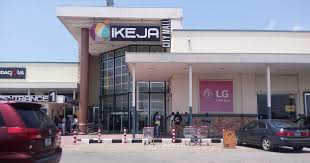 It is a shopping and entertainment resort, located in the centre of Ikeja. It features a range of options for families's entertainment including cinema, kiddies zone, restaurants, and stores, perfect for a family outing.
6.Owu Water falls.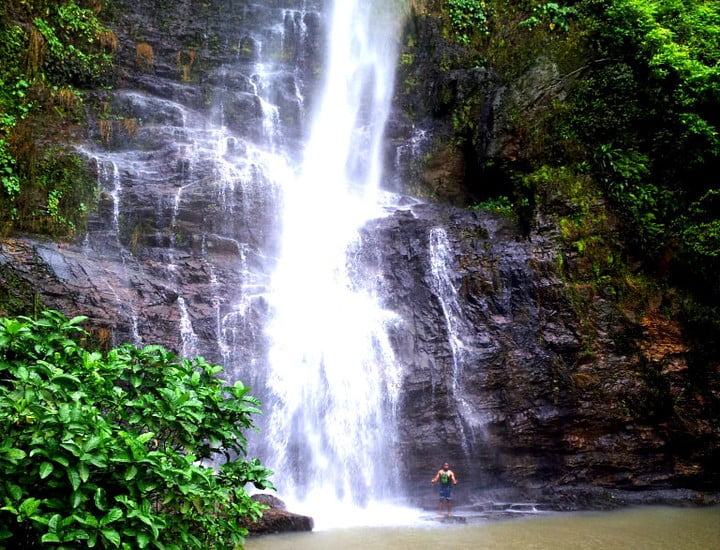 It is a spectacular waterfall, located in Owu Isin Local Government of Kwara State. It is a refreshing scene and it is good for family vacations with accommodations that are affordable.
Palms mall

Palms Shopping Mall is a family-friendly and entertainment shopping mall. The mall features exciting activities, cinema, shopping stores and restaurants.
8. Olumo Rock, Abeokuta


It is located in Abeokuta, Ogun State. It exibits granite rocks of prehistoric formation, with several caves in the rocks. It is indeed a serene environment for family vacation.
9. Jos Wildlife Park.
Jos wildlife Park is a man-made wildlife park. It has several wild life like, hippos, buffalos, lions, horses, birds, crocodiles, pythons and much more. It is an interesting park for the whole family to enjoy and relax
10. Port Harcourt Tourist Beach.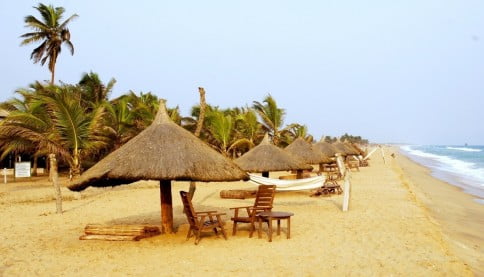 It is a scenic sandy landscape with a beautiful water body. It is really an amazing spot for picnic and family vacation.
Enjoy!
Joy Eliana, is a student of Crown-Hill University, an aspiring innovative entrepreneur, and Public Relations personnel. She loves listening to and watching movies, documentaries, educational and entertaining shows.