New Everton boss, Carlo Ancelotti, hopes to discuss January plans with directors by the end of the week.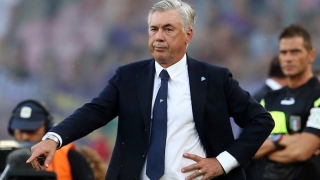 When pushed on new arrivals, Ancelotti insisted that conversations on transfers will be parked until after their Merseyside derby in the FA Cup on January 5.
"The market is not open yet," Ancelotti laughed.
"There are a lot of rumours, that is normal, everywhere in the world is like this.
Read Also:Ancelotti ready to block Man Utd £70m transfer bid for Everton striker
"We are not looking in this moment, we started on December 26 with two games and I said after January 5, we said we will have a meeting with the club and ask if it is possible to try to improve this squad."
The post Ancelotti set to discuss transfer plans with Everton directors appeared first on Sporting Life.