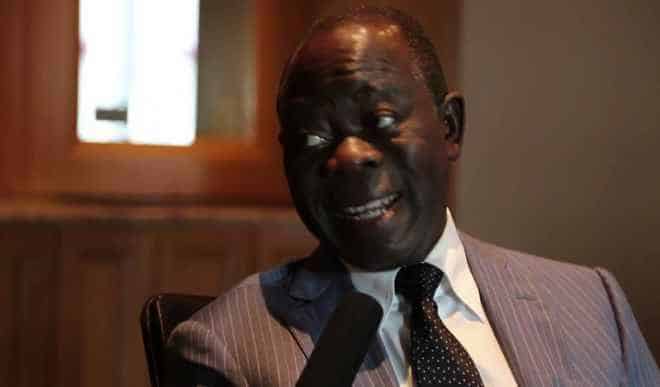 The All Progressives Congress (APC) lawmakers contesting leadership seats in the coming Ninth National Assembly may defy their party's chairman, Adams Oshiomhole, directive that they should not work with the Peoples Democratic Party (PDP).
Sources in the camps of various aspirants told The Punch on Friday that the APC lawmakers were lobbying members of the PDP and other opposition parties to get their votes in the leadership elections.
An aspirant, who spoke on condition of anonymity, said he had reached an agreement with the PDP and other opposition lawmakers.
The senator said, "I cannot give you more information other than the fact that the floor is now open. The party has said we can consult with the PDP; even Ahmad Lawan is consulting with the PDP. I will leave it at that."
When contacted on his campaign strategy, a deputy Senate presidential aspirant, Senator Ovie Omo-Agege, said opposition lawmakers would be fairly treated under his leadership.
He said, "Even though I am of the APC extraction, I am seeking to become the Deputy Senate President of the entire Senate.
"What that means is that I have to work with everybody. The goal is to create an enabling environment in the Senate for everybody, irrespective of party platforms, to operate as co-equals.
"People need to understand that the Senate President and Deputy Senate President are only first among equals.
"We are all equals and represent different senatorial districts."
Another deputy Senate presidential aspirant, Senator Ajayi Boroffice, has also intensified his campaign to woo both returning and newly-elected senators.
The Chairman of the Senate Committee on Science and Technology had written to senators-elect to seek their support.