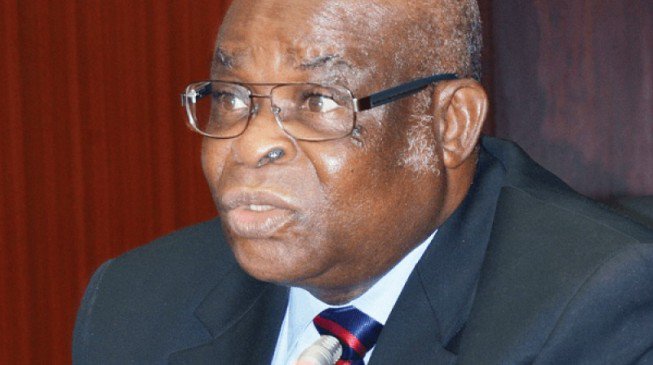 CCT Postpones Onnoghen Judgement
The Code of Conduct Tribunal has shifted its scheduled ruling on the trial of the former Chief Justice of Nigeria, Walter Onnonghen, to 12pm.
Naija News understands the announcement of the postponement was made by the Court Registrar after the embattled former CJN was already at the court premises.
He was however yet to enter the building as he was still inside his Land Cruiser SUV.
Sahara Reporters have it that Onnonghen arrived at the court at exactly 8:40am, in the expectation that the ruling will commence by 10am as previously planned.
Immediately the announcement was made, Onnoghen and his security details left the court premises in the unmarked SUV that brought him.
This online medium reports Onnoghen had been standing trial for charges filed by the federal government over wrong declaration of assets and for operating bank domiciliary foreign currency accounts contrary to expectations of such office holders.