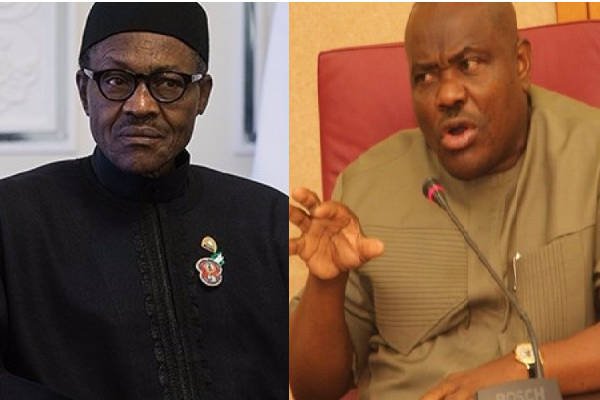 THE FOUR WITNESS ACCOUNT OF NORTHERN VITAL INTEREST
INDIRECT RULE: "IN OFFICE BUT NOT IN POWER", THE CASE OF GOWON.
"Yakubu Gowon was in office but not in power, it was Gen. Murtala Muhammed and Gen. Hassan Katsina that were in charge when Gowon was there. Gowon was a gentleman. Towards the end of Babangida's years as leader of Nigeria, he was merely in office but not in power."
Lt-Colonel Tony Nyiam
(The ranking officer in the abortive Orkar Coup of April 22 1990, that sought to address and redress the SUBJUGATION by the core North of the middle belt, Northern minorities and the South by force of arms)
BUHARI IS UNDERMINING NIGERIA'S UNITY – COL. TONY NYIAM
INTRODUCTION: The Nigerian political environment is a bundle of conflicting contrast in contradiction, in which contending contenders are in controversy of conflict.
SIOLLUN THE THIRD WITNESS:
The first two witnesses in part 3a were, Olufemi Ogunsanwo and Professor Nicholas D. Ofiaja. The next one is Max Siollun and the last Major General M.C Alli.

RIGGING, ATIKU'S SECOND "VIRTUE"?
"Sadly, Atiku has been the mastermind of the rigging of elections in this country from 1999, when he and Obasanjo were with the ticket. If you did that kind of thing, you will not be surprised even if you want to believe what you want to believe, you cannot be surprised if people have mastered what you taught them. Many of the APC members decamped from the PDP. We grew up with some of them, we worked with some of them; we married into their families and they married into our families, so it is not something new. We all know the rig- gers; Atiku is the principal rigger. So, he has no moral basis to complain of being rigged out"
Junaid Mohammed in an interview published in the Sun.
https://www.sunnewsonline.com/south-should-forget-2023-presidency-junaid-mohammed/amp/
The following points must be firmly established.
We are in democracy under threat of fascism, the evidence of which was the use of the army to actively rig the 2019 governorship elections in Rivers (in particular) and other States in general.
The face of democracy is the opposition and not the position (government).
The PDP, the most visible face of the opposition has no moral right to complain about the infringements of fascism they once perpetuated but are now a victim of, however, they have a democratic duty to speak.
Though Junaid spoke specifically of Atiku, his party the PDP stands implicated!
THREE VITAL QUESTIONS
Was the deployment of the Army to rig the Rivers State election (a fact that has clearly established) as an overt intent of COERCION by the 6 division of the Nigerian Army, to install Awara, as a "tool stooge"; a tool and stooge for the indirect rule procedure of in office but not in power, and that for three main reasons:
To secure the vital interest of the North with respect to absolute control of oil, with a stooge in office but not in power in Government house Port Harcourt?
To establish Rivers State as a bridgehead for the conquest of the entire South Southern oil-rich region?
To establish Balewa's strategic goal of 1947?
"In 1947 Mallam Abubakar Tafawa Balewa said: "We do not want, Sir, our Southern neighbours to interfere in our development. I should like to make it clear to you that if the British quitted Nigeria now at this stage the Northern people would continue their interrupted conquest to the sea." Femi Ajayi https://nigeriaworld.com/columnist/ajayi/100911.html
Ofiaja, Nicholas Dimkpa, made the same point in his New York published Vintage press, book, he titled: "Stability and Instability in Politics The Case of Nigeria and Cameroun", he wrote on the following on the 41st page of the 1979 book:
"With the failure of the Muslim North to overrun Southern Nigeria, they did not give up their hope of religious conquest until the British, under Frederick Lugard, conquered Northern Nigeria. The Northerners took the British conquest and rule as a temporary setback to their ambition. This was well articulated by Abubakar Tafawa Balewa who said that ' if the British depart from Nigeria, the Northern people would continue their interrupted conquest to the sea"
The custodian of the above stated vital interest is the "Kaduna Mafia" and the activities of the 6 Division of the Nigerian army in the last elections, is a tactical expression of that strategic intent, whose tactical operation of subverting the will of the people, with the intent of installing an "in office but not in power", like a doomed aircraft, stalled on takeoff and crashed!
The strategic planners, undertakers and custodians of this vital interest, once called the "Kaduna Mafia", will be the focus of the next part…Part 3bii.
MAX SIOLLUN'S THREE WITNESS ACCOUNT OF GOWON IN OFFICE BUT NOT IN POWER
From his book: "Oil, Politics and Violence Nigeria's Military Coup Culture (1966-1976)", published in New York, by Algora Publishing: Siollun has three entries.
1st entry: Gowon "in office but not in power".
on pages 173-174, Siollun wrote: " Brigadier Murtala Muhammed felt he was Gowon's maker, and frequently directed insubordinate criticism at Gowon and other senior officers. On one occasion Murtala, in the presence of a cabinet minister, said of Gowon: " We shall soon change him. We put him there, and we can remove him anytime." Murtala and Gowon had frequent verbal altercations. Domkat Bali revealed that these verbal confrontations took place "in Dodan Barracks, meetings, just anywhere. You know Murtala could be so rude". While Gowon was a great wartime leader, Murtala accused him of procrastination and indecision in peacetime… Gowon found it difficult to act against Murtala's insubordination as it was Murtala who had led the revolt that catapulted Gowon to office. Additionally, Murtala had a large loyal following of Northern officers in the army who idolized him. Punitive action against Murtala would have provoked a backlash from these officers. Murtala also felt that as the kingmaker whose revolt brought Gowon to power, he had a privileged status enabling him to criticize Gowon"
2nd entry: Gowon "in office but not in power".
On p 127 he wrote: "Despite Gowon becoming head of State, Lt-Colonel Murtala Muhammed remained the power behind the throne. As Gowon tried to consolidate his political leadership of the country, Murtala lurked in the background as the army's de facto strongman. He made a nuisance of himself by turning up uninvited at SMC meetings. Tension between the two men was far beneath the surface, and it simmered between them for a decade"
3rd entry: Gowon "in office but not in power".
On the 163 page, Siollun wrote:
"After recapturing the Mid-West, Murtala installed Major Samuel Ogbemudia as its new Military governor without seeking or obtaining Gowon's approval for the appointment. Nonetheless, Ogbemudia remained in that post for a further eight years until he was removed by Murtala"
Observation the "doctrine" of domination of deciding a people or a person's fate without due regard to authority, that is the testimony of Gowon being in office, but not in power, is the same principle behind the use of the military to rig an election, with the intent of subverting the will of the people for the age-old colonial strategy of divide and rule and indirect rule.
Ogunsanwo's supporting evidence
On the 106th page of his 2009 Pace published biography, titled: "General Gowon The Supreme Commander, Olufemi Ogunsanwo wrote:
"Gowon had always felt threatened by his charisma and popularity especially since he came from the Hausa/Fulani heartland. Muhammed had gained a reputation for thoroughness and efficiency. He was thought to reasonably honest given his access to the largesse of government. He had made some costly mistakes in the Onitsha war sector including a charge of looking and carting off huge currency notes (£2 million) from the Central Bank in Benin when his troops liberated the Midwest but Gowon never reprimanded him publicly but recalled him and settled him into cosy administrative chores in Lagos. When a vacancy occurred in the federal cabinet after Tarka's resignation, Gowon quickly named Brigadier Murtala Muhammed as the Federal Commissioner for Communication and ranked him as No 2 in the official cabinet seniority listing. (Muhammed awarded his friend, MKO Abiola huge billion-dollar telecommunication contracts)"
OBSERVATION.
"Former Nigerian Head of State, Gen. Yakubu Gowon (Rtd) has expressed fear that the unending killings in some parts of the country were taking a religious dimension warning that if the authorities failed to stem the tide the country could descend into a religious war."https://www.google.com/amp/s/www.vanguardngr.com/2018/07/killings-in-a-nigeria-could-lead-to-a-religious-war-if-not-checked-gowon/amp/
Those who don't understand why Gowon has been careful in his reaction to national issues, now understand that when he was in office he wasn't in power, now he is neither in office nor in power he in threading with lots of verbal caution.
"In office but not in power" is the principle of dominion the Hawks and the doves use to protect their vital interest whenever they rule Nigeria indirectly.
INDIRECT RULE THE SYSTEM OF BEING IN OFFICE BUT WITHOUT POWER
Max Siollun in his 2009, New York published Algora book, he titled: "Oil, Politics and Violence Nigeria's Military Coup Culture (1966-1976)" provided evidence that corroborates Lt-Colonel Tony Nyiam, assertion that Gowon was in office but Murtala and Hassan Usman Katsina were in power, making Gowon not just a "STOOGITOGENERAL", but the principal "STOOGITOGENERAL". This strategy of in office but not in power, has its roots in the principle of indirect rule, as practised by the British colonial system of imperialism. The expansionist nature of imperialism promotes the concept of in office but not in power, which has been the political doctrine of Nigeria's Internal colonialism experience.
Lord Malcolm Hailey, in his 1943 work: "Native Administration and-Political Development in British Tropical Africa", defines indirect rule simply as: "The use of traditional native authorities as agencies of local rule" https://www.historians.org/teaching-and-learning/teaching-resources-for-historians/teaching-and-learning-in-the-digital-age/through-the-lens-of-history-biafra-nigeria-the-west-and-the-world/the-colonial-and-pre-colonial-eras-in-nigeria/indirect-rule-in-theory-and-practice
Encyclopedia Britannica, writing specifically on the indirect rule in Nigeria, states:
"Following Lugard's success in the north, he set out the principles of the administrative system subsequently institutionalized as "indirect rule." Essentially, local government was to be left in the hands of the traditional chiefs, subject to the guidance of European officers. Native institutions were utilized and interference with local customs kept to a minimum, although the British did not always understand the local customs" https://www.britannica.com/place/Nigeria/Nigeria-as-a-colony#ref517360
Continue with Part 3bii.
An opinion piece by Amaso Jack. Jack is a political strategist and analyst, he lectures at Nigerian Institute of Journalism, Lagos State.
The opinions expressed in this article are solely those of the author and not of Naija News.