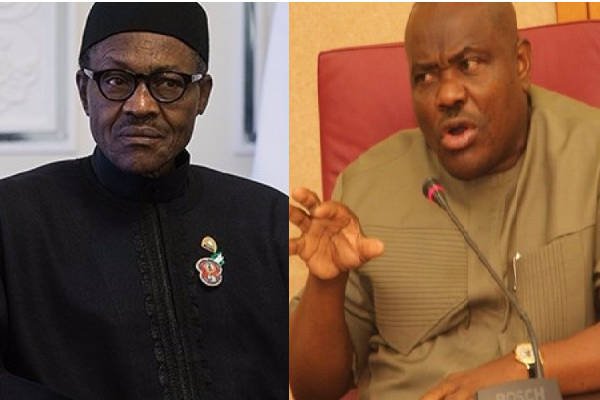 THE FOUR WITNESS ACCOUNT OF NORTHERN VITAL INTEREST
DODAN BARRACKS: THE HOT SEAT OF "IN OFFICE BUT NOT IN POWER" THE MODUS OPERANDI OF THE KADUNA MAFIA FOR INDIRECT RULE
"Dodan Barracks'. It is named after a town called Dodan in the Arakan peninsula in Burma where Nigerians fought, back in World War 2."
Nowa Omoigui
(Operation Aure (2): Planning to Overthrow General Ironsi)
http://www.gamji.com/nowa/nowa26.htm
….It is important to understand the history of the power structure in Nigeria as the basis for a better understanding of the rigging that took place in Port Harcourt and more importantly, WHY!
This background is necessary for understanding how Government House Port Harcourt would have been another "symbolic" Dodan Barracks, as it was to Gowon, Murtala, Shagari, Buhari and Babangida.
BACKGROUND OF DODAN BARRACKS
Dodan Barracks, Ikoyi, like Arakan Barracks Apapa, owe their names to those places where African forces fought in Burma, present-day Mayama, during World War 2. Arakan is a name common to military facilities Nigeria, Ghana and Zambia.
Nowa Omoigui in his comprehensive work: "Barracks: The History behind those names PARTS 1 & 2" wrote:
"Those named after military battles or campaigns or memorable locations or cultural symbols of specific military theatres of war. Examples include Bonny Camp, Abalti, Dodan, An, Myohaung, Arakan, Tego, Beho Beho, Marda, and Ashanti Barracks in Lagos; Letmauk Barracks in Ibadan;" https://dawodu.com/barrack4.htm
In Ghana, he added:
-"Within Burma camp, there are Barracks – such as the Arakan Barracks, named after the Arakan campaign in Burma. (Interestingly, the Zambia National Defense Headquarters in Lusaka is located in an Army Base that is also called 'Arakan Barracks' – and Nigeria has an Arakan Barracks as well.)" https://www.dawodu.com/barrack3.htm
-"The name "Dodan" originated from the site of a battle fought during the Second World War by the 82nd West African Division in Burma." https://en.wikipedia.org/wiki/Dodan_Barracks?wprov=sfla1
-"The 82nd (West Africa) Division was formed under British control during World War II…It….was disbanded in Burma between May and September 1946….The inspiration for the division's formation came from General George Giffard….After further training, the division took part in the third Arakan campaign in December 1944 under Indian XV Corps.https://en.m.wikipedia.org/wiki/82nd_%28West_Africa%29_Division?wprov=sfla1
DODAN BARRACKS: THE HOT SEAT OF "IN OFFICE BUT NOT IN POWER"
It was the place where Gowon was in office but not in power.
"Yakubu Gowon was in office but not in power, it was Gen. Murtala Muhammed and Gen. Hassan Katsina that were in charge when Gowon was there. " Lt-Colonel Tony Nyiam. https://www.sunnewsonline.com/buhari-is-undermining-nigerias-unity-col-tony-nyiam/
The Nigerian military historian, Max Siollun made the point on the 127 page of his Algora book published in New York, he titled: "Oil, Politics and Violence Nigeria's Military Coup Culture (1966-1976)", in which he wrote:
"Despite Gowon becoming head of State, Lt-Colonel Murtala Muhammed remained the power behind the throne. As Gowon tried to consolidate his political leadership of the country, Murtala lurked in the background as the army's de facto strongman. He made a nuisance of himself by turning up uninvited at SMC meetings. The tension between the two men was far beneath the surface, and it simmered between them for a decade"
Analysis. SMC stands for Supreme Military Council. It was the military "legislature" during the years of military rule, that met in Dodan Barracks.
STRATEGIC QUESTION: If Biokpomabo Awara, of African Action Congress (AAC), had won the state elections in Port Harcourt, would Rotimi Amaechi conduct himself to Awara, the way Murtala did to Gowon?
Observation: Murtala like Amaechi was the rallying point, that Awara like Gowon benefited from.
There is no better illustration of "IN OFFICE BUT NOT IN POWER", than Murtala's insubordination to Gowon, right there in the council chambers of the SMC, at the crucial and critical time of their seating!
Olufemi Ogunsanwo on the 107th page of his 2009 Pace published biography, titled: "General Yakubu Gowon The Supreme Commander" deployed the literary beauty of Frederick Forsythe to make the point.
"Gowon was 'brushed off the throne like a fly off the dressing table"
OGUNDIPE: THE FIRST OFFICER VICTIM OF "IN OFFICE BUT NOT IN POWER"
Dodan barracks and those associated with it, are synonymous with "in office but not in power".
The first and by far the worst example of in office but not in power occurred between July 29 and 30. It involved a sergeant from the Federal Guards, Dodan Barracks. It was the venue where Murtala Muhammed made the point by walking into the meetings of the Supreme Military Council.
"About this time, first Major Johnson and then Brigadier Ogundipe himself gave an order to a northern NCO deployed to the Federal Guards Company. The soldier blatantly said he would not take orders" Nowa Omoigui http://www.gamji.com/nowa/nowa26.htm.
Nigerian military historian Max Siollun, captured it this way, on the 122nd page of his 2009, New York published Algora book, he titled: "Oil, Politics and Violence Nigeria's Military Coup Culture (1966-1976)
"In a much-publicized incident, the 'limit' came for the Brigadier when a Northern sergeant quipped to him: "I do not take orders from you until my (Northern) captain comes." The captain to whom the sergeant was referring was Captain Joe Garba. To a seasoned professional soldier like Ogundipe (accustomed to unquestioning obedience of his orders during a military career spanning over twenty years), such insubordination was beyond comprehension. A Northern private similarly refused to obey orders from Major Mobolaji Johnson, the Lagos military governor. Three junior Northern soldiers working under the Igbo GSO (Grade I) at army headquarters Lt-Colonel Patrick Anwunah refused to carry out Instructions given to them by Anwunah. Anwunah walked out from his office in disgust and never returned. In Anwunah's career, that was the first time his orders had been disobeyed, and it turned out to be the last order that Anwunah ever gave as a Nigerian army officer."
"IN OFFICE BUT NOT IN POWER" A POLICY? FROM CAPTAIN JOE GARBA TO CAPTAIN TOLOFARI
"Captain Tolofari, a very brilliant officer was even insulted by his junior and when he punished the officer, he was transferred to a smaller unit meant for someone lower than him. The northern officers were so undisciplined that they had the right to disobey superiors and nothing could happen, as long as that superior is not northern. Their attitude gave them the nickname ''Junior AFRC'' A term that was taken from Armed Forces Ruling Council. To show their power."
https://www.google.com/amp/s/www.atqnews.com/ng/insiders-account-failed-coup-nigeria/amp/
NOWA OMOIGUI'S THREE PORTRAITS OF MURTALA MOHAMMED: THE CONTEMPORARY ARCHITECT OF "IN OFFICE BUT NOT IN POWER"?
From an article, he titled: "If you want to prevent a coup, remove the cause." The Murtala Muhammed Coup of 1975 (Part 1)" http://www.waado.org/NigerDelta/Nigeria_Facts/MilitaryRule/Omoigui/MurtalaCoup-PartOne.html
…..in which he had three significant entries:
(1st Entry) "September 21, 1967, Lt. Col. Murtala Mohammed made the following radio broadcast:"
"On behalf of the head of the Federal Military Government and Commander-in-Chief of the Armed Forces, I appoint Lt.-Col. Samuel Ogbemudia as the temporary administrator of the Mid-Western State of Nigeria"
Max Siollun, (the Nigerian military historian) provided supporting evidence on the 163rd page, of his in New York published Algora book, he titled: "Oil, Politics and Violence Nigeria's Military Coup Culture (1966-1976)", this way:
"After recapturing the Mid-West, Murtala installed Major Samuel Ogbemudia as its new Military governor without seeking or obtaining Gowon's approval for the appointment. Nonetheless, Ogbemudia remained in that post for a further eight years until he was removed by Murtala"
(2nd Entry) "Against instructions from Supreme Headquarters, and faced with disobedience from two of his brigade commanders (Lt. Cols. Aisida and Akinrinade), followed by a near fist-fight with a fellow divisional commander (Col. Shuwa), Murtala Mohammed then tried repeatedly to conduct an assault river crossing by taking Onitsha frontally from Asaba. He lost thousands of men and millions of dollars of supplies in three carelessly planned attempts. At least one of these attempts was made on the advice of marabouts."
(3rd Entry) "he suffered one more humiliating loss at Abagana on March 31st 1968, when Biafran troops ambushed a logistics column…It is alleged that after the Abagana debacle, Mohammed simply went to Kano and then left the country on vacation to London without bothering to inform Supreme HQ. He was, however, promoted to Colonel in 1968 and reappointed to the Inspectorate of Signals."
The nation on Abagana: "THE ABAGANA AMBUSH: March 25, 1968 …… It was the day the Nigerian side suffered the heaviest single loss in the war. Known as the Abagana Ambush, the Second Division of the Nigerian Army led by Col. Murtala Muhammed had ……. been repelled by the Col. Joe Achuzia's guerrilla army and suffering heavy casualties). Having crossed into Biafra, the plan was to link up with the First Division led by Col. Shuwa……. Col. Muhammed was said to have assembled and deployed, a convoy of 96 vehicles and four armoured cars to facilitate this plan on March 31, 1968.
…..Biafran intelligence …..got wind of the move and a Major Jonathan Uchendu was charged with working out a counter-attack strategy. With a 700-man team, a counterattack plan was hatched that essentially sealed up the Abagana Road while the troops lie in ambush in a nearby bush waiting patiently for the advancing Nigerians and their reinforcements.
Achebe writes that "Major Uchendu's strategy proved to be highly successful. His troops
Muhammed's entire convoy within one and a half hours." It was probably the most resounding battle ever won by the Biafrans in the entire war."https://www.google.com/amp/s/thenationonlineng.net/there-was-a-country-ogbunigwe-abagana-ambush-achebe-okigbo-and-ifeajuna/amp/
MEMOIRS OF DODAN BARRACKS
Siollun on the 3rd page of his 2013 other work: "Soldiers of Fortune Nigerian Politics from Buhari to Babangida" wrote:
"The 1966 cadre created successive dynastic military regimes for the next 32 years. The young non-commissioned officers (NCOs) and lieutenants who blasted Major-General Aguiyi-Ironsi from power in 1966 became the colonels who ousted his successor General Gowon in 1975, and they became the Brigadiers and Major-Generals who overthrew President Shagari in 1983. These officers included Ibrahim Babangida, Sani Abacha, Muhammadu Buhari, Shehu Musa Yar'Adua, Aliyu Mohammed, Joshua Dogonyaro, Jerry Useni and Ibrahim Bako."
It was the place where the Colonels who overthrew Gowon, sought and attempted the same principle of "in office but not in power" on Murtala.
It was the place Sagari chose to governor from, the location where the senior army officers; whose Commander-in-Chief he was sent him a note that amounted to in office but not in power. The details of all these are provided.
SHAGARI "IN" THE HOT SEAT
Max Siollun in another book he titled: "Soldiers of Fortune Nigerian Politics from Buhari to Babangida 1983-1993" wrote the following on the 7th page of the 2013 Cassava published book, the following:
"Some senior military officers drafted a list of government ministers they wanted President Shagari to remove, and nominated their preferred replacements. They delegated their boss, Lt-General Wushishi, to submit the list to Shagari on their behalf"
Shagari ruled from Dodan Barracks, he was Commander-in-Chief, yet those over whom he was Commander in Chief, were virtually Commanding their Chief on matters that didn't concern them through a note sent to him in Dodan Barracks!
STRATEGIC QUESTION: If Awara's victory placed him in Government house Port Harcourt, would Amaechi like those army officers, present a list of preferred appointees, the way those officers presented their list to Shagari in Dodan Barracks?
In a report by Sahara reporters, (whose owner was the Presidential candidate of the AAC) the same party, under whose logo Akpo Bomba Yeeh contested for the Governorship of Rivers state with the overt support of Rotimi Amaechi. Amaechi according to Yeeh insisted:
"First, he must be the one to appoint 90% of all political office holders, including commissioners, special advisers, chairmen and members of government boards, agencies and parastatals. "Second, he must be the one to nominate and produce all the 23 local government council chairmen and other principal officers of the councils. We, that is Engineer Biokpomabo and my humble self, must consult and take instructions from him on all financial policy and fiscal matters, as well as the award and payment of contracts and other financial transactions upon our inauguration as governor and Deputy Governor of the state." http://saharareporters.com/2019/03/25/video-aacs-ex-dep-gov-candidate-exposes-how-amaechi-planned-rig-election-army-police-dss
THE SEAT OF POWER: In the United States, the seat of power is the White House, in Great Britain, it is 10 Downing St, Westminster, London. Before Gowon the residence and office of the leader of the country were separate. It was Gowon who moved the seat of power to Dodan Barracks. Within the space of about eight months, the official address of the leader of the Nigerian state changed three times.
Before the January 15 coup, Balewa's "…. official residence was the house facing the Island Club at Onikan, Lagos. It is now the Lagos office of the Economic Commission for West Africa……Oftentimes, the Prime-Minister would ride in his Roll Royce official car to the Cabinet Office about half-a-kilometre away." https://www.google.com/amp/s/guardian.ng/opinion/balewa-and-a-christmas-to-remember/amp.
Ironsi, upon becoming Head of the Federal Military Government and Supreme Commander, moved out of Flagstaff house (the official residence of the General Officer Commanding the Nigerian army, 1 Glover Road Ikoyi) into Statehouse Marina. Gowon moved the seat of power and his residence to Dodan Barracks, Ikoyi.
MAJOR ABDULMUMINI AMINU'S AUGUST 27, 1985 DODAN BARRACKS
"I must confess that I led that operation. I went to Dodan Barracks that time in company of two other officers – then Major John Madaki and Lawan Gwadabe. Three of us went, but specifically, I was the one that went upstairs to bring Buhari,"
https://www.google.com/amp/s/www.premiumtimesng.com/news/top-news/188069-how-we-arrested-buhari-during-1985-coup-abdulmumini-aminu.html%3famp_markup=1
"Abdulmumini Aminu has stated that contrary to claims, he and his colleagues never handcuffed Mr Buhari upon arrest." http://saharareporters.com/2015/08/09/how-we-arrested-buhari-during-1985-coup-col-aminu-rtd
Question: If Awara had won and fallen out of favour with Amaechi, would he get the Ngige treatment from Raphael Ige or the Amaechi treatment from Joseph Mbu (the Rivers State Commissioner of police when Amaechi was governor), resulting in the reenactment of Abdulmumini Aminu's script?
"A former Assistant Inspector General of Police, now late Mr Raphael Ige abducted the Governor on July 10, 2003" Paul Mamza http://www.gamji.com/mamza/mamza64.htm
"Mr Mbu, recently promoted to an Assistant Inspector General of Police, AIG, is best known for his face-off with the Rivers State governor during his tenure as the police commissioner in the state." https://www.google.com/amp/s/www.premiumtimesng.com/news/top-news/168189-amaechi-mbu-in-fresh-war-of-words.html%3famp_markup=1
HOME OF GUARDS WHO BETRAYED THEIR RESPECTIVE PRINCIPALS
"On 31 October 1984, Indira Gandhi, Prime Minister of India, was killed by her Sikh bodyguards."
https://warwick.ac.uk/newsandevents/features/indira-gandhi-assassination/
LIEUTENANT SOS ECHENDU'S APRIL 22, 1990 DODAN BARRACKS
…Dodan Barracks was the place where Lieutenant SOS Echendu on the night of April 22, 1990, like the two snakes that expelled George Weah of Liberia or Garba Shehu's rats that prevented Buhari from his office, took temporarily power while General Babangida abandoned office,
"He abandoned Dodan Barracks to me. I was in control of Nigeria's seat of government. I was in charge of Dodan Barracks for that brief period. He ran away. Go ask him where he was. As at the time I was in control of Dodan Barracks, he was not there."Lt. SOS Echendu http://saharareporters.com/2014/10/25/"why-i-did-not-kill-president-babangida-during-orkar-coup"-lt-echendu.
MAJOR DONATUS OKAFOR AND CAPTAIN JOE GARBA'S DODAN BARRACKS
Mention has been made of Echendu. It was the headquarters of Federal Guards who conspired to remove the respective principals they were to protect.
First, it was Major Donatus Okafor, the guard's commander who betrayed Balewa. Renamed national guards by Ironsi under the command Major Ochie, it reverted to Federal guards under Gowon.
Captain Joe Garba was the officer from Dodan barracks involved in the overthrow of Ironsi and Gowon. First, as an officer, from there, he acted against Ironsi, then as Gowon's guard's commander, it was he that broadcast Gowon's overthrow!
Observation: It was under Decree No 34 of 24th May 1966, that Ironsi moved Nigeria from a Federation to the Unitary state it has remained.
That change reflected in the designation of the Federal guards under Major Ben Ochei, whose name was changed to national guards, just as the designation of Ironsi's government was changed from Federal Military Government to National Military Government, as the name of the country (under Ironsi) was changed from the Federal Republic of Nigeria to the Republic of Nigeria.
Observation: "Decree No. 2 (May 24) and Decree No. 5 of 1966 (Constitutions Suspension and Modification) Abolished federalism but only lasted a short time under Ironsi. Renamed the federation the "Republic of Nigeria." The Federal Military Government became the "National Military Government" and the Federal Executive Council became the "Executive Council." Each region became a "group of provinces." http://carllevan.com/data/nigerias-military-decrees/
Those changes to the structure of the Nigerian state added to the lopsided Killings and the delay injustice against the January coup plotters were responsible for Joe Garba's actions.
"CRITICAL SUPPORT NETWORK"
On the 122nd page of the same book, Siollun talked about the absence of a critical support network, as the basis for which Ogundipe could assume power. He wrote:
"Even if he had taken a firmer stand, Ogundipe did not have a "critical support network" in the army as there were very few Yoruba soldiers"
By critical support network, Siollun meant the strength of influential number. This was Murtala's main advantage. He had a critical support network across the country with which he could carry out the coup.
When the colonels who overthrew Gowon were planning they needed T. Y. Danjuma's critical Support network, so they informed him in Jos.
"Brigadiers T.Y Danjuma and Olusegun Obasanjo. Evidence suggests that both Danjuma and Obasanjo said they would neither take an active role in the coup nor do anything to stop its execution."http://www.letstalkhistory.com.ng/the-military-coup-of-1975/
Danjuma's position was clearly attested to by Lindsay Barrett in his biography on Danjuma.
Siollun added on the 14th page of his book: "Soldiers of Fortune", the following:
"One of the plotters, Mustapha Jokolo, later revealed that the former Chief of Army Staff Lt-General Danjuma (retired) was also briefed about the plot against Shagari: "We told him [Danjuma] of our plans to overthrow Shagari and he lent us his support in the papers"
Observation: on two occasions T.Y. Danjuma regarded as the most influential and respected officer to command the army, (by the evidence of General M. C. Alli who served under him and eventually became the ranking officer of the army) gave his critical support network to a coup.
Observation: the second was through the newspapers which were the best way of telling his "critical Support network" that he was in support of the coup.
Observation: Danjuma was in service when he gave his critical support network to the coup that removed Gowon… He simply refused to act. Out of service, the media was the only way of communicating his support for the removal of Shagari.
Observation: General M. C. Alli on the 60th page of his 396 paged, 2001 Malthouse published book he titled: "The Federal Republic of the Nigerian Army, The Siege of a Nation" wrote:
"General Theophilus Yakubu Danjuma. He is the soldier who Rose to become the epitome and custodian of the highest ethics and values of the military profession. He is generally acclaimed as the motivator of our modern military traditions"
Observation: Danjuma's fallout with Buhari is a strategic confirmation of documented expansionism.
"The former Minister for Defence, General Theophilus Danjuma has called on Nigerians to rise and defend themselves against ethnic cleansing."https://www.google.com/amp/s/www.vanguardngr.com/2018/03/defend-will-die-ty-danjuma-tells-nigerians/amp/
Observation: Critical Support Network and Contemporary Politics
Applied to politics, the main difference between the PDP and APC on one hand, and the other parties on the other is critical Support network on a national scale. The strategic reason why the AAC lost in Rivers State is that the PDP has a formidable critical Support network, that even the army assisted rigging could not assist the AAC with no critical support network, that leveraged on that of the APC that was pulverized into two main factions of Amaechi and Abe and a sequence of recurring losses in the court.
"CRITICAL SUPPORT NETWORK" FROM OBASANJO TO BUHARI
Buhari by his lopsided appointments and recruitments is restoring the "critical support network" on which "IN OFFICE BUT NOT IN POWER" THRIVES.
Obasanjo dismantled it in 1999, the Nation reported, Obasanjo as saying:
"when I got into office as elected president, I got 93 officers of the armed forces out of the military because they were used to what is called the chummy life in government house, and if I had left them in the military they would have been the ones that would have created more problems for us and our democratic dispensation would not have lasted as it has"
."https://thenationonlineng.net/obasanjo-purged-army-1999/
"CRITICAL SUPPORT NETWORK" is a strategic explanation for Awara's loss in Rivers State and the failed attempt to use the army to rig, was an attempt at the establishment of a critical support network.
Continues…
An opinion piece by Amaso Jack. Jack is a political strategist and analyst, he lectures at Nigerian Institute of Journalism, Lagos State.
The opinions expressed in this article are solely those of the author and not of Naija News.