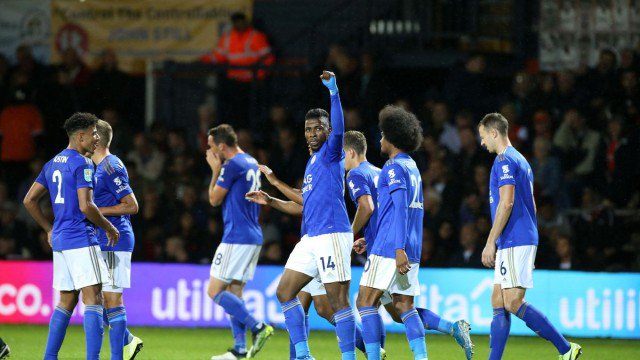 Leicester City assistant manager Chris Davies has heaped plaudits on Kelechi Iheanacho for showing hunger as he came on the pitch in the 71st minute to replace Ayoze Perez in Tuesday's Carabao Cup 4-0 victory against Luton Town.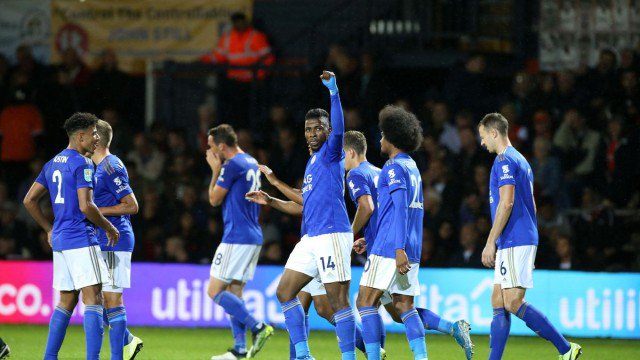 The Nigerian who was making his first appearance for the foxes this season was only on for 19 minutes when he struck with four minutes to the end of the match.
He scored the fourth goal to earn the praise of Davies who said Iheanacho has been training hard.
"It is great for Kelechi because he has been outside of the squad, let alone the team, just recently but he's been working hard in training, the manager has given him an opportunity tonight and he's come in and he's not been on the pitch for long but he's made an impact," Davies said after the game.
"He's scored, he's pressed the game well, he showed a good hunger, a good appetite, and it's an instinctive finish to chip the goalkeeper."
Davies further hinted that Iheanacho and the other fringe players paraded on Tuesday got the nod because of their impressive work in training.
Read Also:Gray, Perez threaten Iheanacho's future at Leicester
"The manager (Brendan Rodgers)' message to the players was that he was picking the team because of how well they've been working. He believed that they could put in a good performance and get a result and we certainly didn't underestimate Luton,"he stated.
The post Carabao Cup: Iheanacho showed hunger against Luton–Leicester Coach appeared first on Sporting Life.