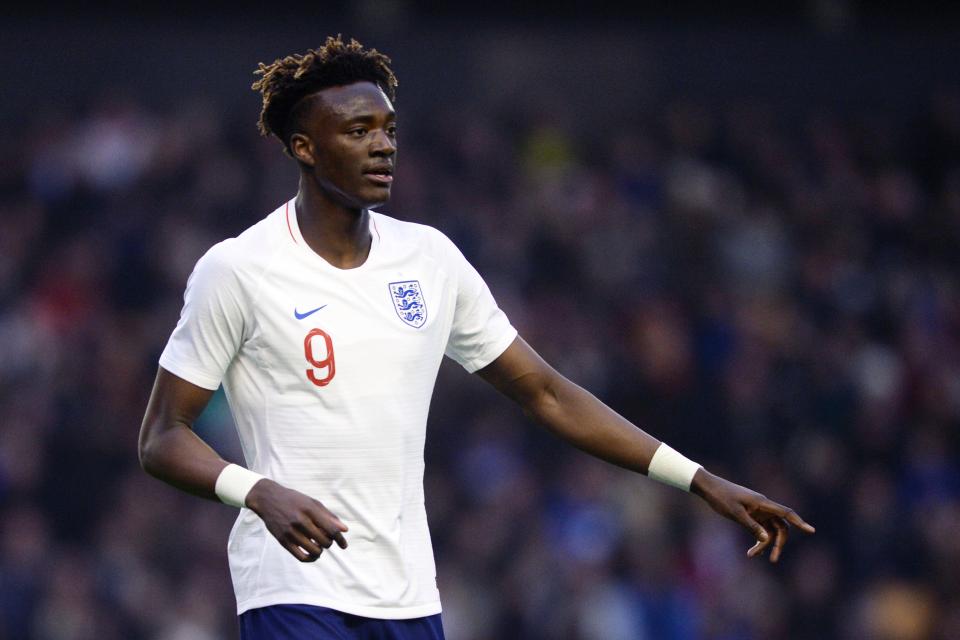 Tammy Abraham has finally laid to rest speculations surrounding his international future after making a competitive debut for England in a Euro 2020 qualifier away to the Czech Republic at the Sinobo Stadium last night.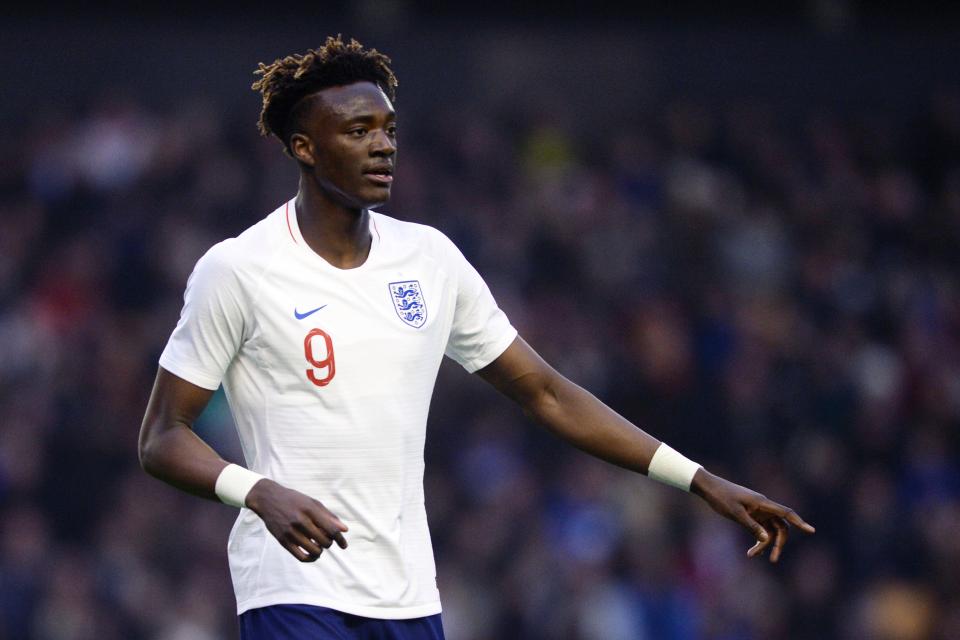 Abraham came on for West Ham defensive midfielder, Declan Rice with just two minutes to the end of regulation time but it was a debut that the Chelsea forward would like to forget in a hurry as England tasted defeat for the first time in the qualifiers after they were beaten 2-1 by the Czech Republic.
Harry Kane opened the scoring from the penalty spot after just five minutes, but Jakub Brabec equalised just four minutes later while Zdenek Ondrasek found a late winner for the Czechs, who moved level with England on 12 points at the top of Group A with the win. The Three Lions have a match in hand, however.
Nigeria have tried desperately to persuade Abraham to play for them and the striker had initially refused to publicly state which country he wanted to play for before he got called up for last night's match.
Abraham, who has scored nine times already this season, has two friendly caps for England but is now fully committed for the rest of his career after featuring against the Czech Republic since it's a competitive fixture.
And Abraham said: 'For me, it's always nice to be wanted by two nations. Clearly it means you're doing something well.
Read Also: Abraham is fighting for a place, but kane and Sterling are untouchable—Southgate
'At the back of my head, I've always wanted to play for England. I was born and grown in England.
'My dream was always to play for England. It doesn't affect the fact Nigeria still wanted me, and it's a big nation. I love both nations. My head was just screwed on with England.
The post Czech Rep 2 – 1 England: Abraham plays for two minutes for Three Lions appeared first on Sporting Life.