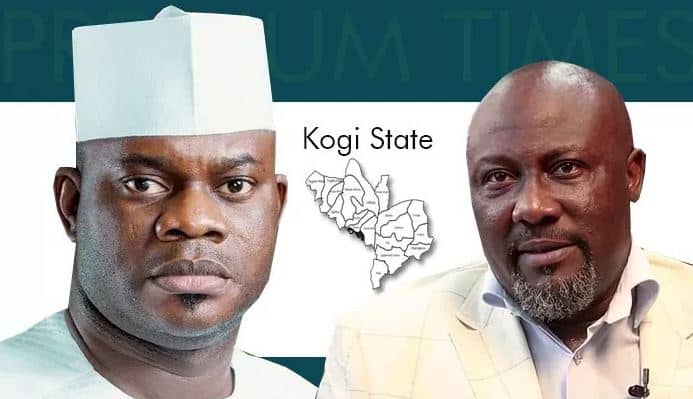 Dino Melaye, Senator representing Kogi West in the National Assembly, has accused the state Governor, Yahaya Bello of mismanaging almost ₦2billion belonging to the state through awarded contract Naija News understands.
The Senator in a video released online accused the governor of awarding a contract to TEC engineering for the construction of a fly-over and bridge at Ganaja Junction, Lokoja.
Senator Dino shared copies of documents including Certificate of valuation, Request letter from the commissioner of works Engr. A. A Sadiq, Payment voucher, Request letter by the commissioner of Finance with approval of Yahaya Bello. Certificate of Due process for the contract, Receipt by TEC Engineering acknowledging payment for the contract.
A check by Naija News shows that there is no on-going flyover or construction project at Ganaja Junction, Lokoja.
Senator Melaye who had vowed to drag the state Governor, Yahaya Bello to court and jail reiterated his claim stating that he would petition the economic and financial crimes commission (EFCC) in a bid to jail the governor for corrupt practices.