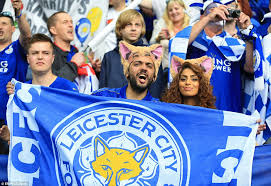 Leicester City supporters attending the Premier League fixture against Liverpool at King Power Stadium on Thursday 26, December will receive a free beer or water as a thank you for their excellent support so far this season.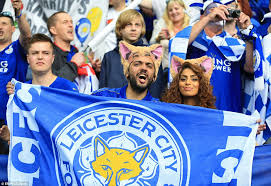 There will be four stations located around the ground for home fans to enjoy a pre-match beverage on the production of a valid home match ticket for the game against Jürgen Klopp's side.
Please note there will be one beer or one bottle of water only for each supporter.
Furthermore, a choir and brass band will be performing on the brickweave outside the stadium ahead of kick-off, while Dairy Milk Freddo Treasures will be handed out to everyone who has a go at Leicester City in the Community's inflatable goal.
At half-time, LCFC branded t-shirts will be given away to fans through t-shirt cannons on the pitch!
The beer and water stations will open at 5pm and close at 7:45pm.
Read Also:Man United battle Leicester City for Super Eagles forward
Alcoholic drinks only available strictly to those aged 18 and over in accordance with the Challenge 25 policy, while bottled water will also be provided as an alternative.
Offer only valid on Thursday 26 December, 2019.
The post Free beer for Leicester City supporters on Boxing Day appeared first on Sporting Life.