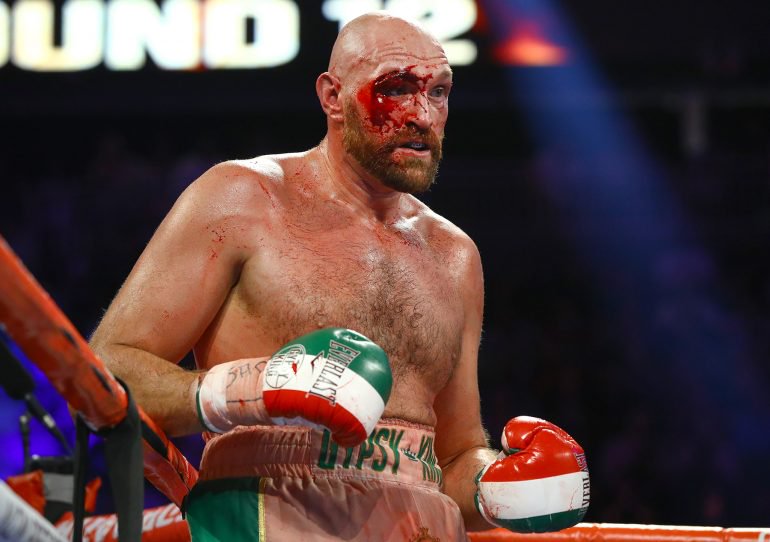 Tyson Fury admits the horrific cut he suffered above his eye last year could open up in his rematch with Deontay Wilder.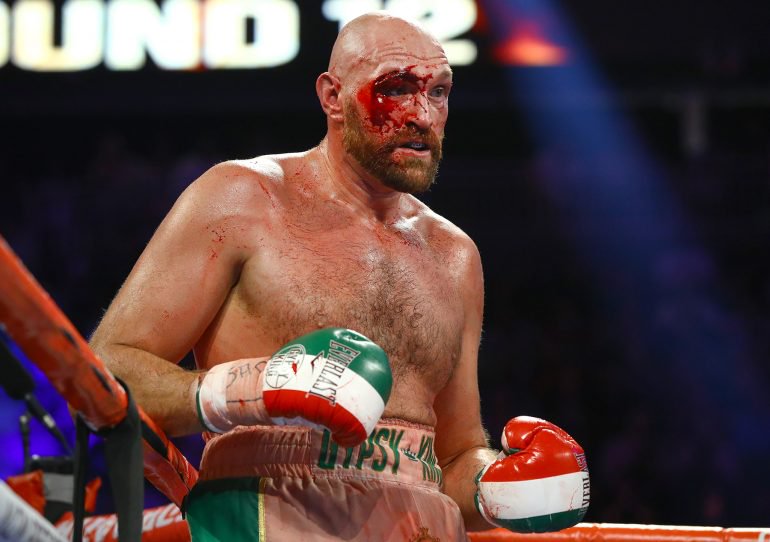 The former unified heavyweight champion suffered two horrific lacerations above his right eye in his unanimous decision victory over Otto Wallin last September.
One of the cuts was a deep gash along the brow of his eye, which required a staggering 47 stitches to close.
Understandably, there are concerns Fury's cut could reopen in his eagerly-anticipated second meeting with Wilder, who many regard to be the hardest-hitting straight puncher in the history of boxing.
Fury, however, isn't thinking about the possibility of the wound reopening.
"The eye is doing well," 'The Gypsy King' recently told Sky Sports News. "The eye is healed up quite well. Is there any risk? I don't know because I am not a surgeon.
"I am sure there will be. There is nothing much I can do about that.
"If it opens, up it opens up. It's out of my control. There is nothing I can do about that eye opening in a fight."
Wilder, 34, believes the severity of Fury's cut should've led to the fight being stopped, saying: "Come on bro. This is a three-inch deep cut, like a rainbow over his eyebrow.
"It was longer than his eyebrow itself. Two inches wide. Bro, that was automatic stop, but we all know there's so much money involved."
read also:Tyson Fury's Dad offers David Haye £100k ahead Wilder rematch
Fury has been preparing for his second crack at Wilder in Sin City and looks to be in phenomenal shape ahead of his third world title fight.
The post Fury makes worrying injury admission ahead of Deontay Wilder rematch appeared first on Sporting Life.