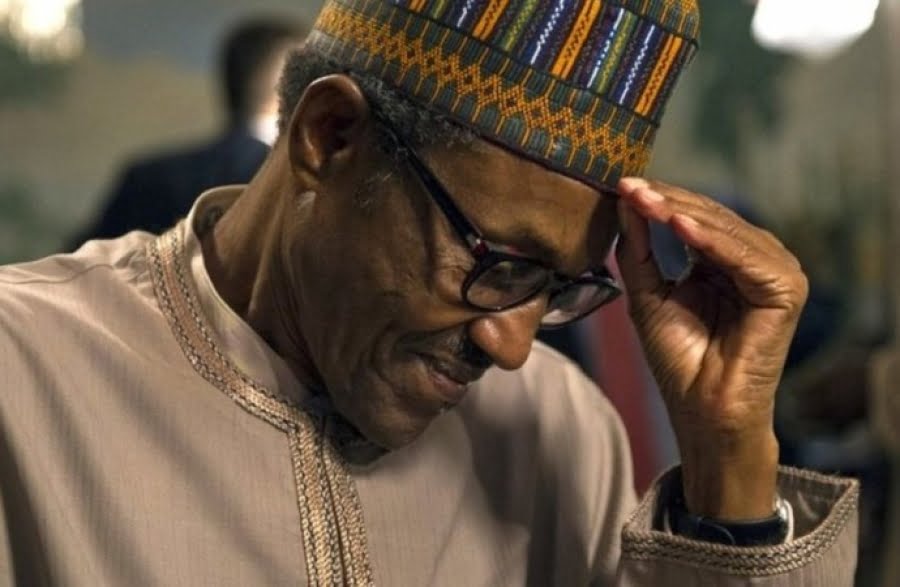 President Muhammadu Buhari was on Tuesday called out by the Human Rights Writers Association of Nigeria, over his alleged silence on the herdsmen killings in the country.
The group stated that the silence of President Buhari could "spark a bigger conflagration if not quickly checked."
HURIWA made this claim while reacting to armed herdsmen attacks in Enugu and Anambra States.
The group called on South-East Governors and the state parliaments to pass laws the empowers vigilante groups with arms and grant licences to citizens to bear arms for self-protection.
The human right group in a statement through it's National Coordinator, Emmanuel Onwubiko, condemned Federal government's failure to declare the "armed Fulani killer gangsters as a terror organisation even when the killers are always backed by a platform known as Miyetti Allah Cattle Owners Association."
The Rights group warned that the, "conspiratorial silence of President Muhammadu Buhari manifested through his inability to surgically deal with Fulani armed gangsters masquerading as herdsmen could spark a bigger conflagration if not quickly checked."
"The Constitution confers the power on state Assemblies to pass laws for the good governance, security and wellbeing of their citizens. These unprovoked killings will continue so long as government fails to empower all citizens to take up legal weapons to put an end to the treacherous activities of armed hoodlums paid to commit genocide to advance the Ethno-religious interest of some persons who are treated by the central government as sacred cows."
"We condemn the Nigerian government for doing nothing to stop the spread of attacks by well-armed Fulani killer gangsters but has always rapidly deployed armed security forces to protect the armed Fulani herdsmen from reprisals whenever these undesirable armed elements undertake their sordid and despicable crime against humanity. Where were the armed security forces in Anambra and Enugu states before the armed Fulani herdsmen struck and why are the soldiers being deployed to protect the suspected killers? The government must be made to come clean on these serial killings by armed Fulani herdsmen all over the Country if Nigeria must be stopped from nosediving into a state of civil war. These killings must stop or must be stopped by all means."
The group recall that some armed men suspected to be herdsmen attacked the Anambra West Local Government area and killed six people, while some of them were beheaded.
HURIWA quoted an eyewitness who spoke with newsmen, Orjiako Nnaluo, he had stated that the herdsmen attacked a farm settlements known as Agweopia Camp, Iyiogbu Camp and Iyinkolo, around 5:40am and started killing people, burning houses and raping many women.
Another eyewitness, Nnaluo stated that before the people of the area was aware of what was going on the herdsmen had killed six people.
30 people were left with degrees of injuries, he further revealed that the injured are currently receiving treatment at an undisclosed hospital.
HURIWA also slammed President Buhari for failing to arrest the sponsors of the banditry in Zamfara state which has killed over 6000 people.
The Rights group wondered how the "government hoped to stop the killings by merely banning mining activities as if the people been killed by bandits and their cattle were stolen are solid minerals and no longer human beings. "Mr. President!; please note that Zamfara people are citizens and not solid minerals. Banning mining activities makes no sense. What will make sense is to clinically arrest the killers and their sponsors and deal decisively with them in accordance with the laws or they should be taken to the International Criminal court or you resign if you can't stop these seemingly unending killings all over Nigeria since you assumed office."
"only intelligence-led security operations can bring to an end those sorts of killings. But it's clear that this government supports killers because how can we explain that this government has continued to recruit Boko Haram terrorists into the Nigerian Army under the dubious guises that they have been deradicalised. Any government that goes into this sort of toxic communion and sinister accord with terrorists will never be able to stop mass killings. Nigerians in their millions must start massive street demonstrations to mount pressure on the government to either act decisively against mass murderers or to resign or be thrown out of power by all means".