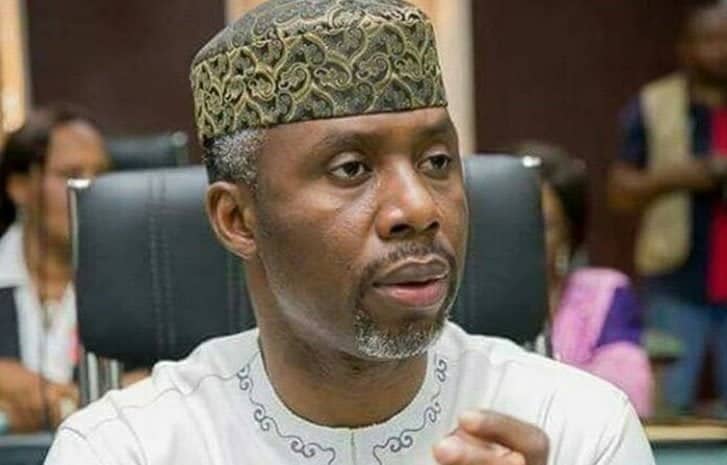 The governorship candidate of the Action Alliance in Imo State, Uche Nwosu, has reacted to the result declared by the Independent National Electoral Commission in the state.
INEC had declared the governorship candidate of the Peoples Democratic Party, Emeka Ihedioha as the winner of the governorship election in the state, Naija News recalls.
Ihedioha scored 273,404 votes to defeat the son-in-law of Rochas Okorocha, who scored 190,364 votes.
Ifeanyi Ararume who contested under the All Progressives Grand Alliance scored 114,676 votes while Hope Uzondima of the All Progressives Congress scored 96,458.
The Returning Officer for the state and Vice-Chancellor of the Federal University of Agriculture, Umundike, Abia State, Francis Atunta, put the total votes at 2,221,008 and the total accredited voters as 823,743.
25,130 votes were cancelled across the state with total valid votes as 714,355 while the total votes cast is 739,485.
Nwosu, while speaking to newsmen pointed out the Ihedioha had earlier stated that for one to be declared a winner of the election, he must have met the mandatory 25 per cent spread in the votes, at least, in two-thirds of the number of Local Government Areas where the election was held.
Nwosu said, "The constitution is clear that for a candidate to be declared a winner, he must have the mandatory 25 per cent spread in at least two-thirds of the number of local government areas in the state."
"In this instance, the candidate of PDP did not meet the requirement as he scored the mandatory spread in only 12, whereas it should be 18."
Nwosu also pointed to alleged irregularity in the three local government areas of Aboh Mbaise, Ahiazu and Ezinihitte.
Okorocha's son-in-law said, "This result is totally unacceptable and I'm calling on INEC to declare the election inconclusive and arrange a fresh election within seven days as stipulated by the constitution of the Federal Republic of Nigeria."