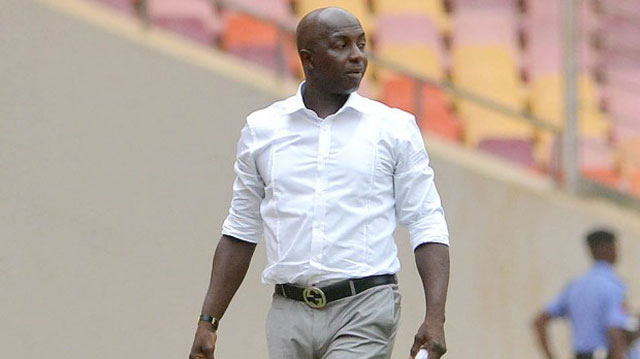 Kidnappers have threatened to kill Mrs. Ogere Siasia the mother of former Super Eagles' Head Coach Samson Siasia if he fails to pay an undisclosed ransom within the next three days.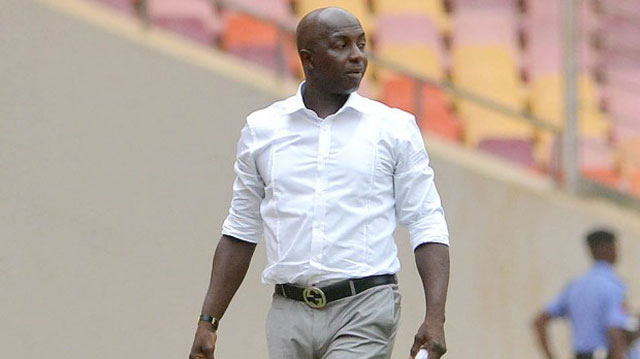 Siasia has now sent a passionate plea to the Federal Government of Nigeria to help him facilitate the release of his 76-year-old mother and the two other relations who have been held captive for close to ten weeks in Bayelsa state.
Siasia disclosed to Sportinglife.ng that he received a text message from the kidnappers a few days ago threatening to kill his mother and the other two people in their custody. He said that he has tried all he could to raise more funds but to no avail, after the initial N1.5 million he raised that was collected by the kidnappers without releasing his mother.
"Kidnappers sent me a text message four days ago, or less than a week ago. They told me that they will kill my mother and the other two in their custody if I don't pay their ransom within the next two days. Its going to a week now.
"We have paid an initial N1.5 million after I told them that was all I had then. After collecting the money the man that took the money to them was held. They only released my Cousin's mother-in-law.
Since then they have not spoken to us until about a week ago when they sent this message threatening to kill my mother. They said I am not showing serious concern about getting her release. They said that they have been wasting money on trying to reach us through Thuraya phone. They said the money they are will he useless by the time they kill the people", an emotional Siasia told Sportinglife.ng.
He also appealed to the Federal Government to help him rescue effect the rescue of his mother and his other two relations pleading that he is jobless and cannot raise that huge amount the kidnappers are requesting for.
"I am pleading to the Federal Government to come to my aid now and other eminent people in the country to help me rescue my mother and others from kidnappers. They should remember my sacrifice to the nation as a former player and national teams coach. They should not dump me now" Siasia cried out.
This is the text message sent to Siasia by the kidnappers about a week ago:
"‭Mista man its like u don't know what u are doing let me tell u from today until next tomorrow if u are not comply well to remove ur people from my hand eh sorry dont try to call me because u don't like ur mama so i have killed them all and befor the time i will calld u and put d phone on the last speaker before i do that so that u will know who I am d money u are calling keep it for ur slef forever ok because I know amous i used buy a thuraya unit ok sorry for ur people det before next tomorrow by 4ever‬ ."
Meanwhile, the sports minister, Sunday Dare has offered his prayers to Siasia's family in this trying times.
Read Also: Nigerians react to Siasia's mother kidnap, beg sports minister to intervene
"Our prayers are with SiaSia and his family over these developments. SiaSia served the country well. A football veteran no doubt," he tweeted.
The post Kidnappers threaten to kill Siasia's Mum in 3 days unless….. appeared first on Sporting Life.