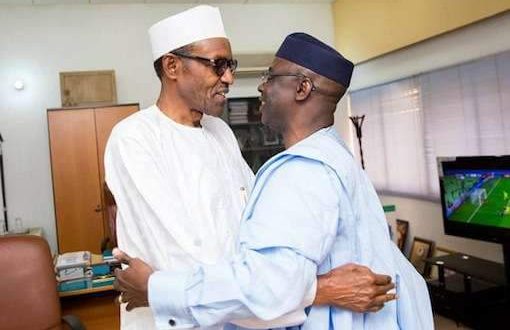 The Founder of Latter Rain Assembly, Pastor Tunde Bakare, has advised President Muhammadu Buhari to appoint the best, the brightest and the fittest men and women as his ministers.
Speaking to The Sun, the cleric said it was his hope and desire that majority of Nigerians would truly take advantage of the dividends of democracy in the second term of President Buhari.
"The president knows what kind of cabinet he wants to constitute.
"It is not necessarily the function of my expectation, we trust that he will choose the best, the brightest and the fittest to move Nigeria forward," he said.
On the type of personalities the President should invite into his government, Bakare added, "It is not fair. What I don't want others to do to me, I don't do to them.
"So, it is a privilege to be able to say things to him; or what I say to him in secret, remains between him and I and God Almighty.
"He will do his best because he also is conscious of legacy."
On if he was confident the second term of President Buhari will be better, he said, "it is my hope, my desire, and I trust God that that will happen because it is the only way our nation can truly improve and majority of our people can truly take advantage of the dividends of democracy."