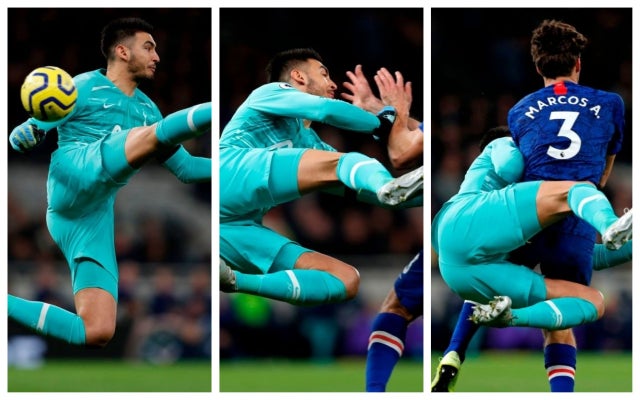 Jose Mourinho has admitted he was "surprised" by Paulo Gazzaniga's mistake that led to Chelsea's penalty against Tottenham on Sunday.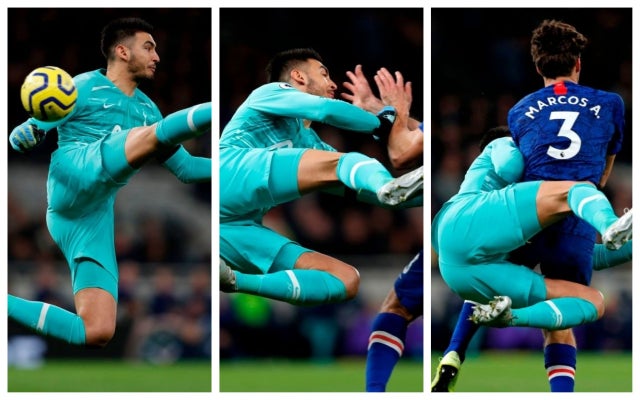 Trailing 1-0 as a result of Willian's opener, Spurs gave away a penalty in first-half stoppage time, allowing Willian to score his second goal of the half from the spot.
Gazzaniga rushed out and collided with Marcos Alonso after going for the ball with a flying foot when he could have simply used his hands.
Speaking in his press conference on Monday ahead of Tottenham's Boxing Day clash with Brighton and Hove Albion, Mourinho revealed he spoke to Gazzaniga about the incident after the game.
"I was surprised," said the Spurs boss (via Football London). "But that's football, I think it's an easy one. It's an easy one. I spoke with him to try to understand and even himself, he was not in control of his action and he made a mistake. But during matches, players make mistakes, referees make mistakes and coaches make mistakes. No problem."
Gazzaniga has started every match for Tottenham since Hugo Lloris broke his elbow in a 3-0 defeat at Brighton back in October. The Argentine has made costly errors in defeats to Manchester United and Chelsea.
read also: Lampard blasts Mourinho's claim he copied Conte
Lloris is not due back until February, so Spurs fans will hope Gazzaniga can cut out the clangers until then.
The post Mourinho admits: It's normal to make mistakes in football appeared first on Sporting Life.