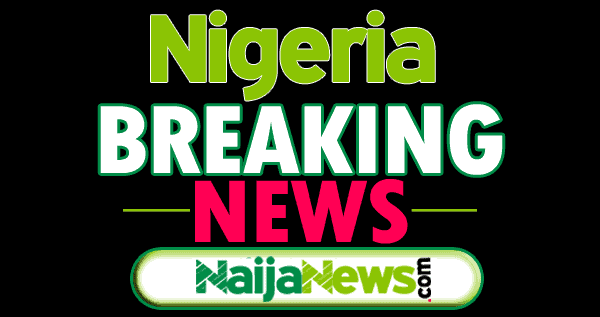 This is a roundup of some of the breaking news in Nigeria for Today, Friday, May 10, 2019
Real Reason EFCC Is Investigating Saraki – Sagay
The Chairman of the Presidential Advisory Committee Against Corruption (PACAC), Prof Itse Sagay, has said the EFCC was investigating Senate President Bukola Sarakifor alleged acquisition of properties by fraudulent means and not false declaration of assets.
EFCC had last week sealed off some properties belonging to Saraki located in Ikoyi, Lagos State while investigations the period he was governor of Kwara State from 2003 to 2011.
Read more details here
Zainab Aliyu Arrives Nigeria From Saudi Arabia
Zainab Habib Aliyu, who was arrested and later released by Saudi Arabia authorities over false drug trafficking charges, on Monday arrived Nigeria.
Zainab was falsely accused of drug peddling in Saudi Arabia and was arrested in December 2018 with Tramadol, a banned substance.
Read more details here
Atiku vs Buhari: Group Urges Appeal Court President To Step Down
group called 'Access to Justice' has told the President of the Court of Appeal, Justice Zainab Bulkachuwa, to step down from the Election Tribunal hearing the Peoples Democratic Party (PDP) and Atiku Abubakar's petition against the victory of President Muhammadu Buhari.
In a statement on by its Convener, Joseph Otteh, the group said this had become necessary as the Bulkachuwa is married to a Senator-elect on the platform of the ruling All Progressives Congress (APC), Mohammed Bulkachuwa.
Read more details here
Insecurity: PDP Summon Emergency NEC Meeting
Leaders of the Peoples Democratic Party (PDP) met in Abuja on Friday night where they agreed to call a National Executive Committee meeting of the party to discuss the security situation in the country.
The meeting has been tentatively scheduled to hold on May 22, while that of the PDP Governors' Forum may hold a day earlier.
Read more details here
How Oshiomhole Kicked Me Out With DSS – Okorocha
Governor Rochas Okorocha of Imo State has accused the National Chairman of the All Progressives Congress (APC) Adams Oshiomhole, of sending his DSS detail to insult him.
Speaking in an interview with Vanguard, Okorocha said he had gone to interact with his party Chairman about issues relating to happenings in the party when he (Oshiomhole) sent his DSS personnel to push him out of his office.
Read more details here
Exposed! How Gov Dickson Used His ADC To Snub Jonathan
The embattled Governor of Bayelsa State, Henry Dickson has denied reports that he snubbed former President Goodluck Jonathan.
However, updated information available to 247ureports indicates the Governor had told a lie in his effort to respond to the aforementioned report.
Read more details here