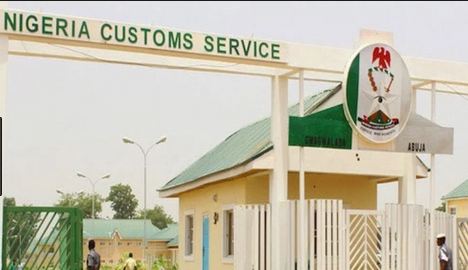 2019 NCS Recruitment Exercise Update
The Nigeria Customs Service (NCS) has disclosed that it received 524,315 applications from Nigerians for its 2019 recruitment exercise that just ended.
Recall as previously reported by Naija News, the NCS opened its recruitment portal on April 17 when it announced its decision to fill 3,200 vacancies.
Giving a further breakdown of the applications received, the Public Relations Officer of the NCS Joseph Attah while speaking in Abuja, said 278, 582 applicants applied for the Superintendent cadre.
Others, he said, applied for the Inspectorate and Customs Assistant cadres.
"A total number of people that registered is 828,333, but not all of them accomplished the process," he said.
The service is however yet to release the list of shortlisted candidates for the next phase of the recruitment exercise.
Naija News recalls the acting Deputy Comptroller-General of Customs in charge of Human Resources Department, Umar Sanusi had back in April announced that 800 people would be recruited to fill vacancies in the Support Staff for Superintendent Cadre Category, and 2,400 would fill that of Customs Inspector and Customs Assistant Cadre in the General Duty Categories.