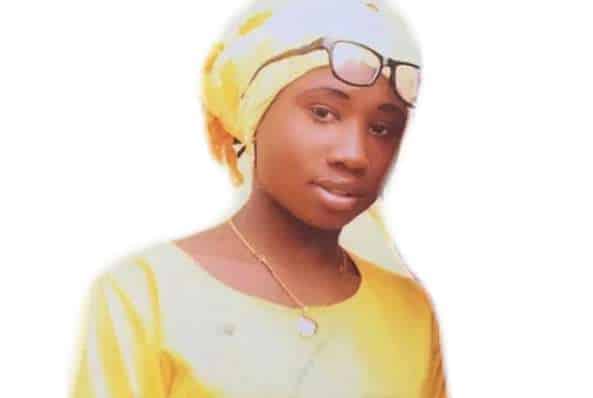 Nigerians have taken to the micro-blogging site, Twitter, to celebrate Leah Sharibu, the Dapchi schoolgirl, who was kidnapped by Boko Haram terrorists last year, as she turns 16 years old today, May 14, 2019.
Naija News reports Leah was the only Christian among the 110 students of Government Girls Secondary School, Dapchi, Yobe state, northern Nigeria, abducted on February 19, 2018.
While other girls were released by the insurgents following Federal Government's intervention, Miss Sharibu was allegedly held back on account of her alleged refusal to renounce her Christian faith and has since been in Boko Haram captivity.
Today, being her 16th birthday, Nigerians took to Twitter to celebrate her for her courage in the face of death.
Naija News captured some of the reactions below…
Happy 16th Birthday to an Amazon. Leah, a young girl who replays the faith of the Matyrs in this new age. The History of Christianity in Nigeria will not be complete without you, Leah Sharibu. #FreeLeahSharibu pic.twitter.com/9HBMKPoxX2

— #FreeLeahSharibu OONI OF ABUJA (@Deji_OoniAbj) May 14, 2019
Happy 16th birthday to LEAH SHARIBU..we have not forgotten you..you are in our daily prayers and all like mind believers are connected in faith and await your glorious return.The Lord of hosts is with you…happy birthday to you.

— Apst Johnson Suleman (@APOSTLESULEMAN) May 14, 2019
Happy birthday LEAH SHARIBU you will always be in our hearts, your courage gives us hope..stay strong.

— Stan Nnoli (@IamStanley03) May 14, 2019
Her refusal to renounce her Christian faith has had her held captive for over a year by Boko Haram

Her story is a source of inspiration for believers and we'll keep praying for her

Happy birthday Leah Sharibu, it's only a matter of time dear. You shall prevail #FreeLeahSharibu

— Abraham Ofure Orukpe (@AbrahamOfure) May 14, 2019
May this day and other reasons be why you will be released by your captors. Happy birthday Leah Sharibu! pic.twitter.com/Q0FoNa6hMg

— David T. Jikka (@TJikka) May 14, 2019
Sally is Number 2 on Trends. No 1 is darling Leah Sharibu. Happy birthday baby. I pray you get out of that den as soon as possible. Amen!

— Sally (@is_salsu) May 14, 2019
Happy 16th Leah Sharibu a true definition of faith. May God hasten your release from the hands of the evil ones. pic.twitter.com/rCoNo3bKYd

— ONAH IGOMU (@teddyonah) May 14, 2019
Happy birthday to you Leah Sharibu your courage is inspirational, we hope and pray for your safe return home to your family and friends pic.twitter.com/VHRioCfWDT

— Ozil's Calmness (@izzy_samuel1) May 14, 2019
Happy birthday Leah Sharibu@renoomokri @benmurraybruce
Pls if this appears on ur TL, Retweet and say a prayer for her.#birthdaygirl #Renosfamily
I pray God intervenes and give u freedom
AMEN. pic.twitter.com/b3AHYjSlaH

— Maduabuchi (@maduabuchianams) May 14, 2019
HAPPY BIRTHDAY Leah Sharibu!
It's her 16th Birthday and she is still in the hands of Boko Haram! The psychological trauma she & her family are going through isn't something you and l will want to imagine.
Abducted since 19 Feb 2018, left in captivity because is a Christian! pic.twitter.com/74xreyEzhA

— Olushola Olufolabi (@olushola_shola) May 14, 2019
Happy 16th birthday Leah Sharibu…a symbol of strength, courage and Faith. We are always with you in prayers. pic.twitter.com/2h3H2Rxd2y

— Cyril Afuwai, PhD (@cygeophysical) May 14, 2019
Happy birthday Leah Sharibu; daughter of the most high. Your unparalleled faith and trust in the God of your salvation is a lesson to/for generations.

Happy birthday God's General … Salute!!!

— Akinya Oluwagbenga .D (@Akinya_OD) May 14, 2019
Who does Leah Sharibu represent to you? To me she is a representation of a failing state called #Nigeria, she is an emblem of our ethic and cultural division, she is THE SACRIFICIAL LAMB chosen and persecuted because she refused to deny Jesus Christ. What a great faith! HBD Leah. pic.twitter.com/6rUOAgxNxg

— AyeMojuba (@ayemojubar) May 14, 2019
Happy birthday Leah Sharibu! God be with you and return you safely to your family.

— ISAAC (@Isaac_Tadongdi) May 14, 2019
At sunday school we always get this rheteoric question of 'who is prepared to die for Jesus'….we chorus a 'Me'…not understanding the weight of such commitment..It was Leah Sharibu whose life showed me what it was….in the midst of the most brutal merciless and evil ISWAP 1/2

— Portharcourt 2nd son (@Polymat43955419) May 14, 2019
Developing: ISWAP sources say #ISWAP may be considering exchanging abducted UNICEF nurse Alice Luksha and Dapchi middle school teenager Leah Sharibu for over 20 #ISIS members & spouses held by Nigerian and Tchadian governments in the coming months.

— Edward (@DonKlericuzio) May 13, 2019
Today is Leah Sharibu's birthday. She has been held captive by Boko Haram for over 400 days now simply because she has refused to renounce her Christian faith. She is a reference point for courage, strength and faith and a source of inspiration and pride for every believer.

— Femi Fani-Kayode (@realFFK) May 14, 2019
Happy 16th Birthday Leah Sharibu. #FreeLeahSharibu pic.twitter.com/jFgEpVQwEq

— Dr. Dípò Awójídé (@OgbeniDipo) May 14, 2019