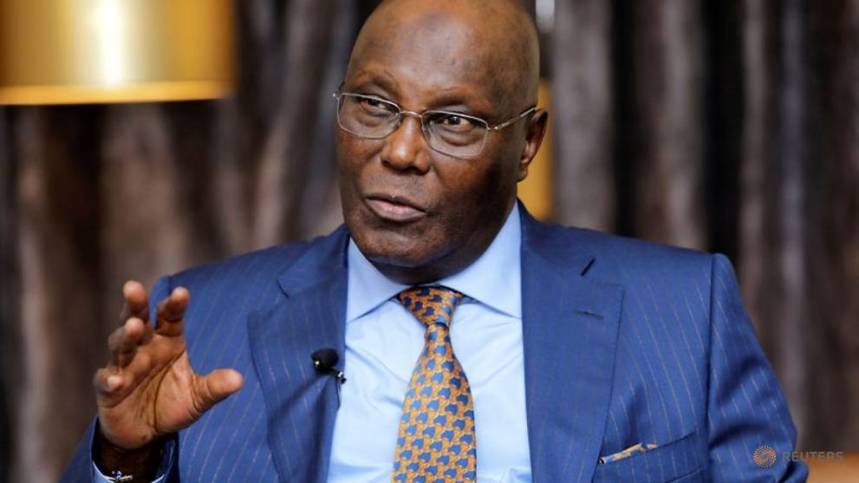 Recent revelations by Atiku Abubakar, the Presidential candidate of the Peoples Democratic Party, PDP, on his true nationality, has gotten a series of reactions from Nigerians.
Atiku had on Sunday in his response to the All Progressives Congress, APC, petition before the Presidential election tribunal said he was born in Jada in 1946, in present-day Adamawa state, but then part of Northern Cameroon by Nigerian parents and therefore "a citizen of Nigeria by birth."
According to the former Vice President, his father, Garba Atiku Abdulkadir was a Nigerian by birth who hailed from Wurmo in present-day Sokoto State.
He further revealed that his mother, Aisha Kande was also a Nigerian who hailed from Dutse in present-day Jigawa State.
This has since stirred reactions on social media.
Some Nigerians are of the opinion that Atiku would have to present birth certificates of his parents as proof at the Tribunal.
Here are some comments gathered on Twitter:
@Ade_Nurayn "Atiku is no longer from Adamawa State. He said his daddy is from Sokoto and his mum from Jigawa. Confusion dey."
@Tz_Ekeri "When he is done with APC in court, Adamawa will not be treating him as their own again but treatment of non indigene."
@cbngiv_Akin1 "I'm no longer from Adamawa,
My grandparents are from Sokoto and Jigawa, Atiku tells Election Tribunal. My people, We are making progress oh, From Adamawa to Sokoto to Jigawa soon we will reach border to Cameroon."
@A_lmumin "I am not understanding, Atiku is saying he's from North West and not North East again. Chai he will soon confirm his Cameroun identity."
@Deeoneayekooto "The point is that by virtue of S. 25(1)(C) of the 1999 Constitution of Nigeria as Amended Atiku can claim citizenship by birth if any of his parents or grandparents were indigenous to Nigeria even if he was born outside Nigeria as at 1st Oct. 1960."
@Traviztall "We know everything is complete politics just to distract the main issue on ground. Atiku is Nigerian."
@Official_Jamiel "Again? This man is a scam oo…. Last time he said his father is from kano and his mother from Jigawa that his father came to adamawa for business and now he's saying one from Jigawa one from Sokoto. Okay what about the one from Kano?
@Jchristianalex "Atiku has to prove it. Marriage certificates and birth certificates will be handy here. Are there persons still alive who witness their wedding ceremony? Where did it take place? Are there photos? Etc. Failure to provide these and other necessary information I'm sorry oh."
@Babafes1 "Now the burden of proof is on him (ATIKU) to prove beyond a reasonable doubt that his parents are from Sokoto and jigawa
" He who assert must proofs"
@MuktarShagari "The assertion that Atiku is not a Nigerian by birth is an indication of poor judgment on the part of those who made it."