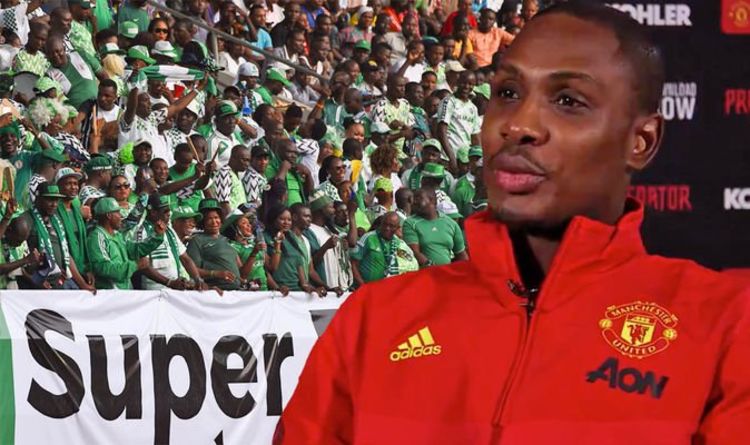 Odion Ighalo has confessed that he was overwhelmed with excitement and inspired by the way football fans in Nigeria reacted to his move to Manchester United.
A Dream Come True Here To Make History #25 #ighalo pic.twitter.com/zy1X08gqXZ

— Jude Ighalo Fans (@judeighalofans) February 4, 2020
Ighalo's loan from Shanghai Shenhua has been met with joy in his home country of Nigeria, however, with supporters switching their allegiances so they can support him when he plays for his boyhood club.
"It was crazy because, all over the news for the last few days, is about my deal to Man United," Ighalo said, when asked about the reaction from his family and friends in Nigeria.
"Even the street I grew up on, they are doing parties, celebrating Ighalo signing for United. They sent me the video, I was just laughing and happy, because many of them are supporting Man United and some of them are supporting some other teams in the Premier League.
"But they said, because of me, they are moving to United, because they have a very big fan-base in Nigeria. So I am happy about all this and they are rooting for United from now on."
Odion #Ighalo Wore The Number 2⃣5⃣ Jersey For Granada In 2009 – 2010 Season. He Scored 16 Goals In 26 Appearances. How Many Goals Do You Think He Will Score This Season? pic.twitter.com/IBM0xskyfj

— Jude Ighalo Fans (@judeighalofans) February 4, 2020
Ighalo becomes the first Nigerian player to ply their trade for United and it's safe to say he's delighted as he prepares to make his debut against Chelsea next week.
"I'm really proud," Ighalo said. "I'm happy because people keep sending me messages, I know that this is very big, you're going to be the first Nigerian to play for United, it's a good record for you in your career, I know that.
First Nigerian in Manchester United.
Chelsea fan's can drag me all they want, but I'll be supporting Man United whenever @ighalojude is playing even if it's against my club Chelsea…

Lampard and his toddler's are not ready. #MUNWOL https://t.co/q9e1YWojpf pic.twitter.com/Exrnf6oRui

— Obong Ekpe (@Ody_johnson) February 1, 2020
read also:Odion Ighalo wears boots in tribute to tragic sister who died two months ago
"I know that, after you finish football, you are going to know what we are talking about, because I'm just so emotional right now, so I don't think about those things too much. I just want to get started and get playing and start helping the team to do well."
The post Odion Ighalo: I am motivated by how Nigerians reacted to my Man Utd move appeared first on Sporting Life.