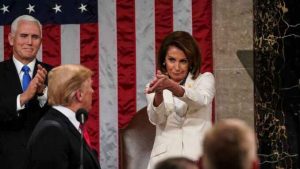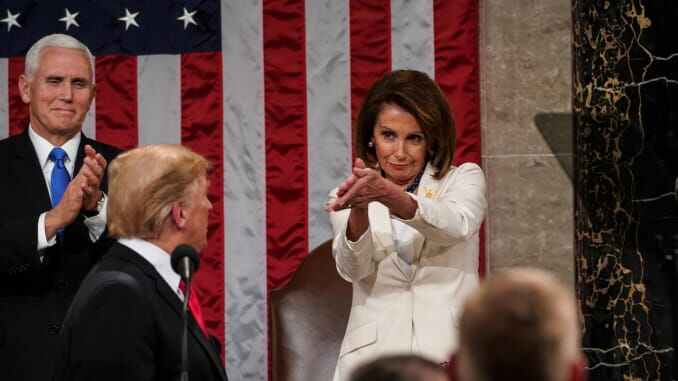 U.S Democratic House Speaker, Nancy Pelosi, has on Tuesday noted having the American President, Donald Trump in the system is a threat to the countries democracy.
Meanwhile, Naija News had reported earlier that Donald Trump touted his "kept" promises and a "roaring" economy on Tuesday before the entire United States Congress, without saying a word about his impeachment trial on the eve an almost certain acquittal.
However, speaking on Wednesday, the U.S house speaker criticised the Senate's exoneration of President Donald Trump.
She noted that Trump remains "an ongoing threat to American democracy."
She said; "Today, the President and Senate Republicans have normalized lawlessness and rejected the system of checks and balances of our Constitution."
This the house speaker said a moment after the Senate acquitted Trump of both impeachment articles passed by the House.
"The President remains an ongoing threat to American democracy, with his insistence that he is above the law and that he can corrupt the elections if he wants to," Pelosi said.