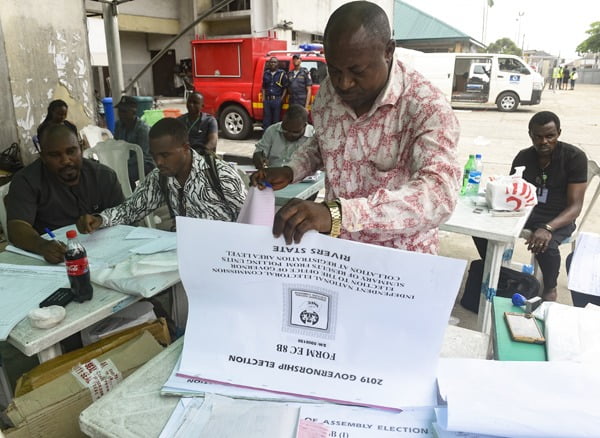 Rivers State Indigenes Call For INEC To Release Results Collated.
There is an ongoing protest in Port Harcourt over the suspension of the announcement of the result of the governorship election in Rivers State.
Recall that the Independent National Electoral Commission, INEC announced the suspension of activities in volatile opposition-held Rivers State on March 10 citing violence and threats to its staff as reasons.
Meanwhile, Naija News reports that counting is underway across the country after the March 9 elections for governors in 29 of Nigeria's 36 states, all state assemblies and administrative councils in the Federal Capital Territory of Abuja.
Results are expected in the coming days.
The protesters, who are worried over the suspension, are calling for immediate completion of the collation and announcement of the results.
The leader of the protest, Jackson Omenazu, has urged the INEC to release and announce all the results collated.