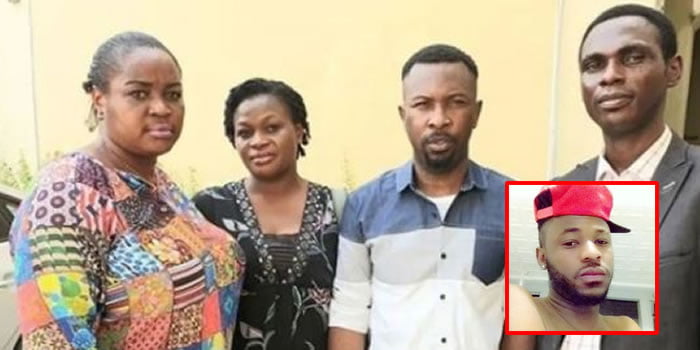 Following the extra-judicial killing of Kolade Johnson by policemen from Imota, Lagos Police Division on March 21, his family is currently seeking justice for their late son in the court of law.
Just recently, Nigerian veteran rapper, Ruggedman, was spotted at Ebutte Metta magistrate court with the family members of Kolade Johnson where they are actively pursuing justice for the dead.
View this post on Instagram

At the Ebute Metta magistrate court this morning with Kolade Johnsons brother, sister Toluwani Johnson @godown_events .Barr Zainab Anthony Barr. Fola Esuola, for Citizens' Gavel Barr. Wale Ademoyejo, the family lawyer and friends. #justiceforkoladejohnson #justiceforkolade #wearewatching #wearefollowing #NobodyisAboveTheLaw #stoppoliceimpunity #deathsentenceforkillerOfficers Cc @segalink UPDATE COMING SOON!
Clearly, Ruggedman has stayed true to his promise to see the end of SARS or a reformation that they protect citizens as opposed to being the cause of many explainable, apparently, malicious deaths.
Ruggedman shared the photos of them outside the court and reiterated that they will be pursuing justice for Kolade and ensuring that trigger happy police officers who plan to end lives of innocent citizens will face the consequences of their crimes.