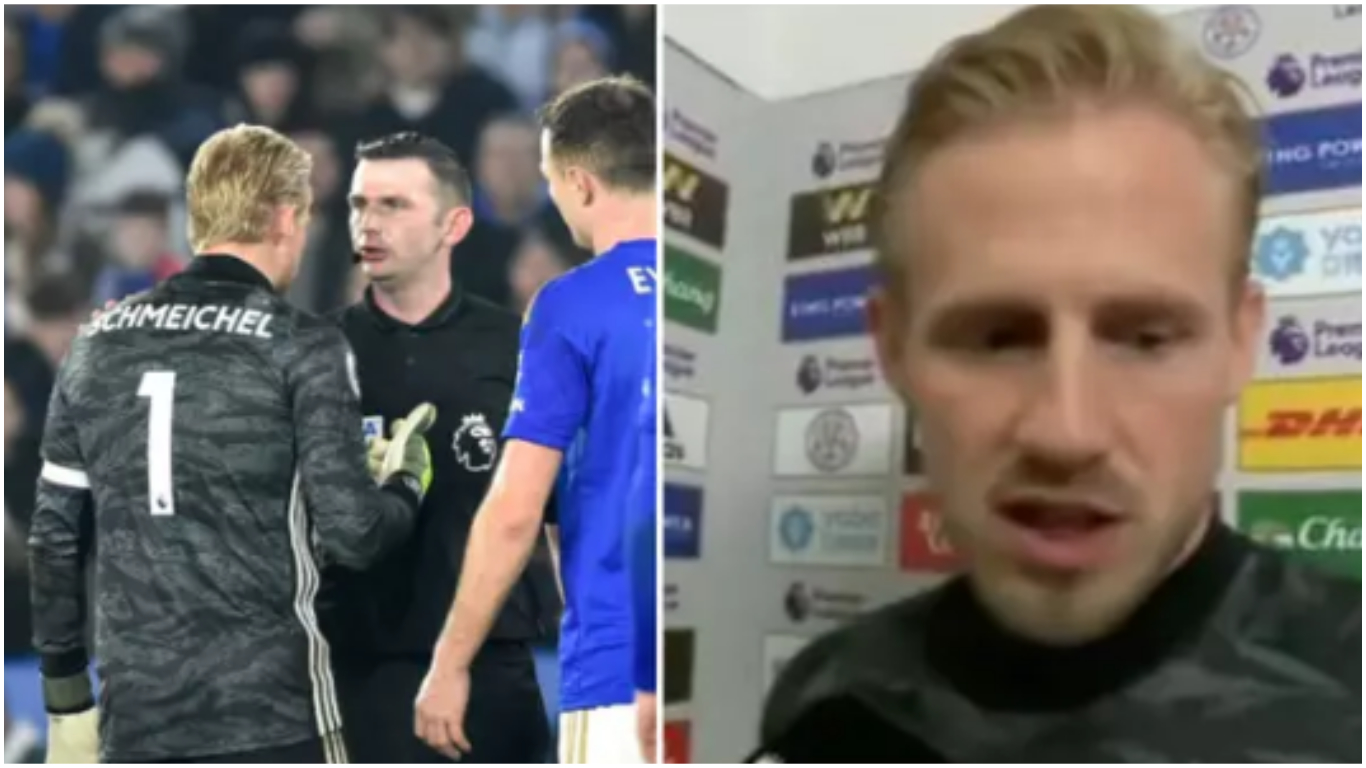 Kasper Schmeichel has been branded as "salty" following his furious rant at Michael Oliver after Leicester City's 4-0 defeat to Liverpool.
Schmeichel unleashed a tirade of verbal abuse at Olivier who awarded Liverpool a penalty in the second half of their Boxing Day fixture.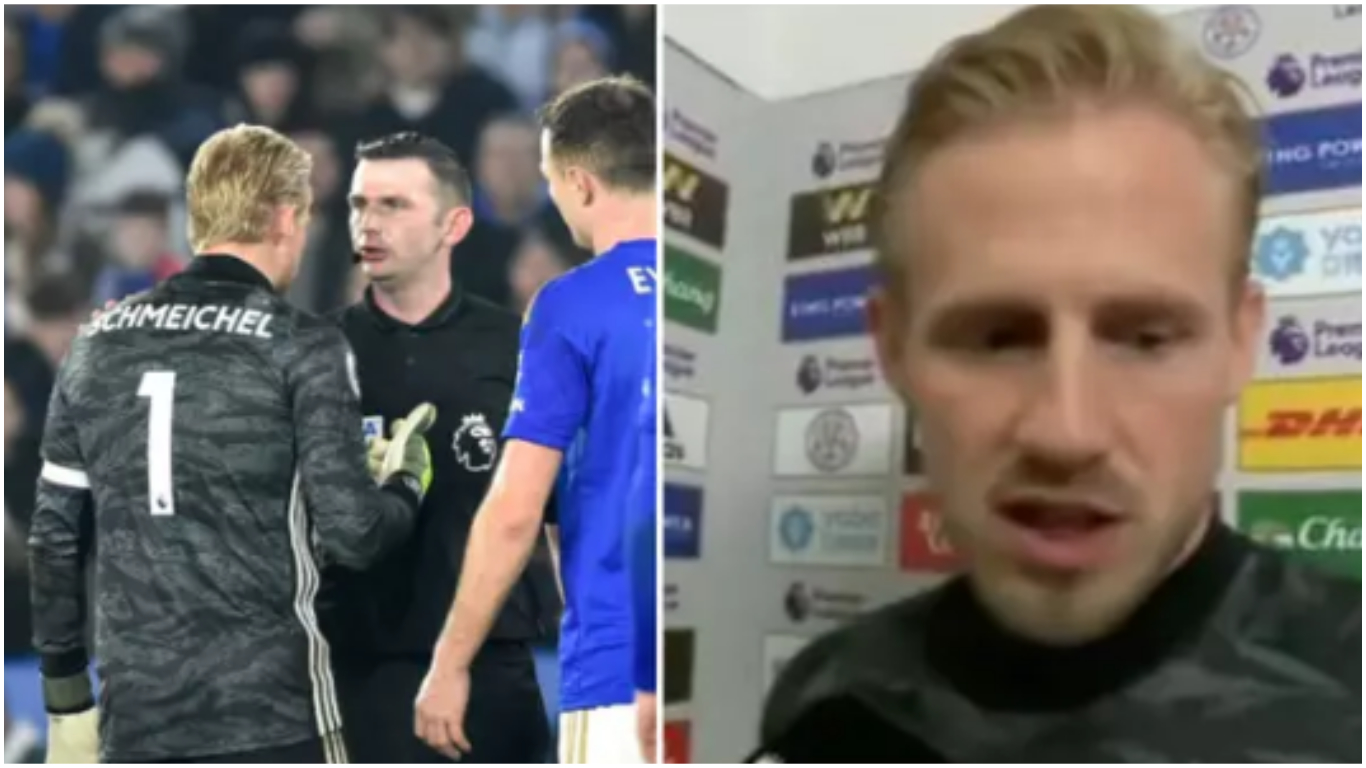 With Liverpool leading 1-nil, Oliver pointed to the spot after Caglar Soyuncu handled the ball inside the box. James Milner then converted the penalty and the visitors scored another two goals to win 4-0 to move 13 points clear at the top of the table.
And following the Premier League match, Schmeichel pulled no punches in his assessment of Oliver's showing.
"I think it was a bit tough," the Danish keeper said in his post-match interview. "We were in the game until the referee had to make himself a hero, and from then on we lost our composure.
"They are the best side in the world along with Manchester City. We strive to be like Manchester City and Liverpool but they are a lot further along in their journey.
"What's his name, Dermot [Gallagher], he'll be on Sky saying 'oh, it's a great decision, the referee was brave' or something like that.

Read Also: Leicester star names who to blame for Liverpool bashing
"I don't know what he's supposed to do. His arm's down by his side, it's been flicked off someone at the front post, he's got less than a millisecond to react.
"He's [Oliver] desperate to give it, and once he gives it, VAR's never going to overturn it is it?"
The Leicester captain's outburst has been the subject of intense criticism on social media.
Kasper schmeichel is giving me high blood pressure with all the salt. pic.twitter.com/M60OJQ6mkN

— Dan Taylor (@Dannytizz86) December 26, 2019
So Kasper schmeichel blamed the officiating for Leicester's 4-0 thrashing. Brilliant.

I love how rattled everyone is. Really showing their true colours!

— Caleb Radford (@CalebARadford) December 27, 2019
Seriously Liverpool should have been 4-0 up in 1st half. Are there any Leicester fans that are really claiming that they weren't battered tonight and deserved something from tonight's game. Kasper Schmeichel making out like it was a close game deluded #PremierLeague

— Homes (@LFC_Wahome) December 26, 2019
Kasper Schmeichel doing his best to lay blame for being thrashed 0-4 at the feet of Michael Oliver, of all people.

— Chris Hewitt (@ChrisHewittLFC) December 26, 2019
The post Fans react to Schmeichel's comment after Liverpool Defeat appeared first on Sporting Life.