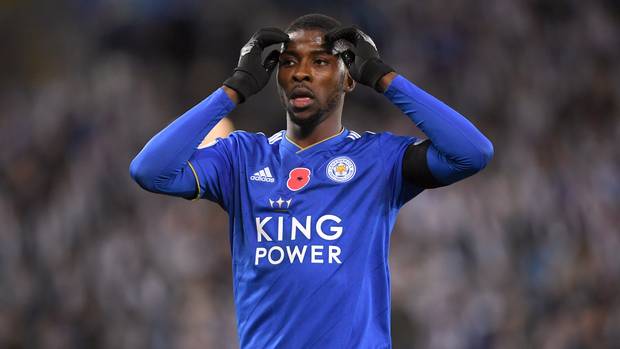 Super Eagles and Leicetser striker, Kelechi Iheanacho has been the victim of criticism after failing to equalise for the Foxes.
Liverpool fans took a swipe at Iheanacho on Twitter, after the striker missed a gilt-edged chance against Manchester City on Monday night.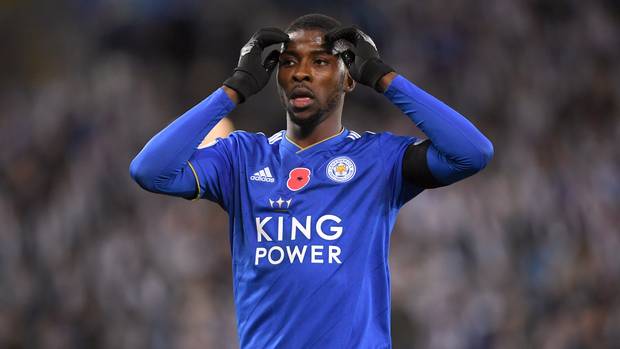 The Nigerian was in on goal after great work in the midfield by Hamza Choudhury, but skewed his effort way wide City keeper, Ederson raced out.
It was an awful finish from the substitute, who would have levelled scores at 1-1.
Perhaps the striker's lack of regular game time was a reason for the miss, others joked that he missed on purpose against his former employers.
One thing is for sure – it was a huge moment in the title race, and one that now hands City a major advantage going into the final round of fixtures next weekend.
City take on Brighton at the Amex Stadium, while Liverpool must beat Wolverhampton Wanderers at Anfield and hope the Seagulls can hold the champions.
Liverpool fans react:
A number of Reds supporters took to social media to blast Iheanacho for his lack of composure, with some even cynically calling match fixing:
Kelechi Iheanacho helping out his former club, disgraceful. Virtually and open goal and he puts it wide, City talking about the refs helping us, looks like you payed off your former player to not score against you, I hope you lose on the final day and we laugh to the Title #lfc
— Ahmet Gocer (@AhmetGocer2) 6 May 2019
Look at the angle of Iheanacho's body. No way is he actually trying to score there, i call match fixing @premierleague @FA pic.twitter.com/WtuVWqXKE5
— NBA_fan (@LFCJosh23) 6 May 2019
No wonder Iheanacho is always on the bench !!
— Heiress Jacinta ?? LFC ?? (@heiress_jacin) 6 May 2019
Kompany banging them into the top corner and Iheanacho fluffing a great chance. Seen it all now. #LFC I expect Murray to miss a penno next week or something.
— NF (@Fergatron9) 6 May 2019
Iheanacho missed that on purpose, obviously.
— Kloppite (@LFC_THABISO) 6 May 2019
Iheanacho trying 100% to make sure City wins.
— Shadab Monjur (@Shadab_LFC) 6 May 2019
Ban iheanacho for match fixing
— Jamie Bogle (@jamiebogle) 6 May 2019
IHEANACHO YOU OAF
— daragh (@df_lfc) 6 May 2019
WHAT ARE YOU DOING IHEANACHO
— Viktor Fagerström (@ViktorFagerLFC) 6 May 2019
Bit annoyed by the Agent Iheanacho cameo at the end there.
— N8 | LFC (@grubbavitch) 6 May 2019
And that is why Pep sold Iheanacho
— – (@Coppin_LFC) 6 May 2019
Iheanacho did that on purpose and nothing will convince me otherwise.
— Suraj (@Suraj_LFC) 6 May 2019
The post Race for EPL title: Liverpool fans tear Iheanacho apart appeared first on Sporting Life.