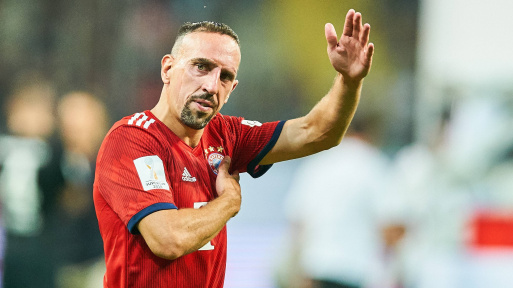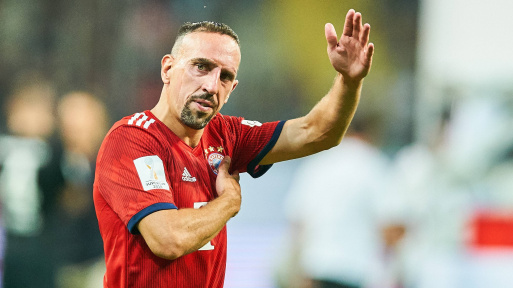 Franck Ribery aims to leave Bayern Munich with a record ninth Bundesliga title and has pledged to return to the Bavarian city once he ends his playing career for good.
"It will be unbelievable and historic if I will be the first one," Ribery told reporters on Tuesday, two days after the club confirmed that Ribery would be leaving in summer after 12 years.
Ribery is tied with former Bayern Munich players Oliver Kahn, Mehmet Scholl, Philipp Lahm and Bastian Schweinsteiger on eight Bundesliga titles.
Bayern Munich are four points clear of Borussia Dortmund with two games left.
The games in Leipzig and against Eintracht Frankfurt will be Ribery's last two league matches before Bayern Munich meet Leipzig again in the May 25 German Cup final in Berlin.
"After 12 years, it's always difficult. I have fought hard and won so much here. It was a wonderful time for me, and for my family. I will never forget it," the 36-year-old said.
"It will be beautiful, but also very difficult. I always had an unbelievable relationship with the fans. They always stood behind me."
Plenty of emotions are expected at Munich's last home game against Eintracht Frankfurt around Ribery and Arjen Robben, who leaves after 10 years.
Both will get an official farewell match next year.
Ribery said he has "a few options" where to continue playing, and Bayern Munich president Uli Hoeness has promised him a job at the club once he hangs up his boots.
"A lot can happen in two years. We must wait and see. The important thing for me is that I will always be at home should I return;" Ribery said.
The post Ribery: I won't Leave Bayern without 9th Bundesliga title appeared first on Sporting Life.