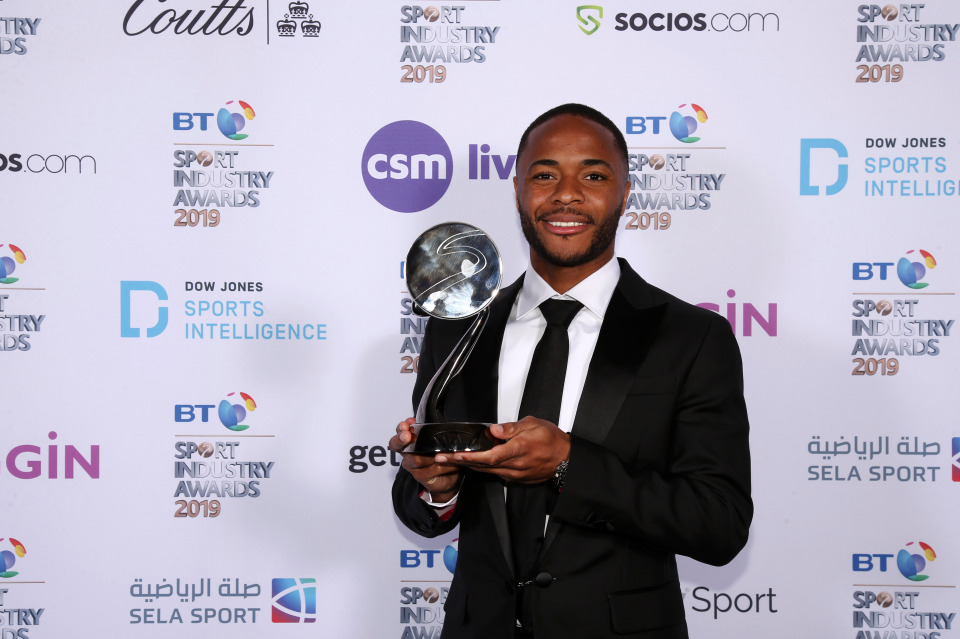 Manchester City star Raheem Sterling cannot wait for Sunday's Premier League title decider after the 'massive honour' of picking up the Football Writers' Association Footballer of the Year award.
A stunning season with Manchester City and England has been complemented by the 24-year-old's impressive work off the pitch fighting racism in football and society.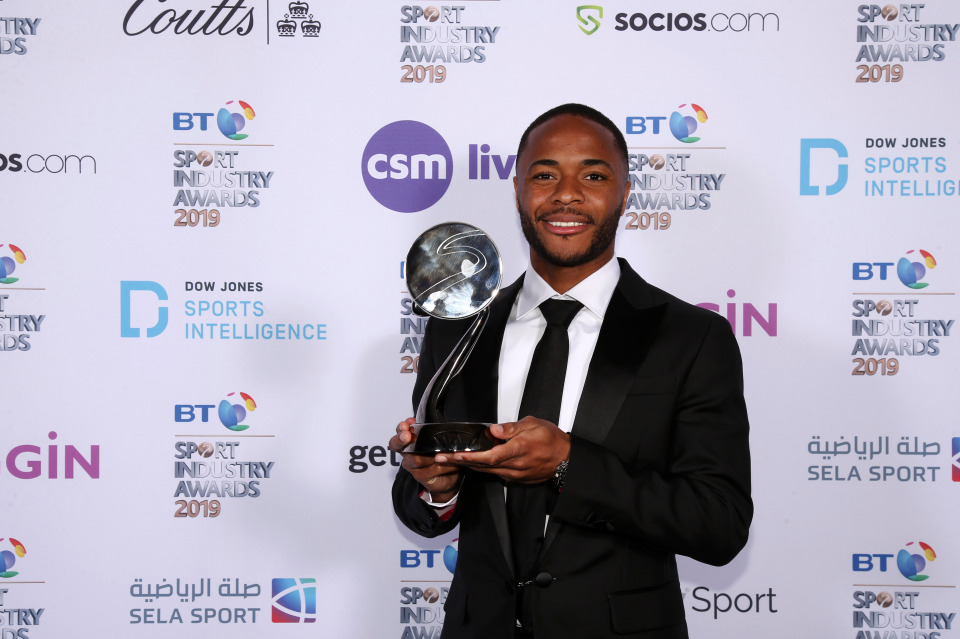 Man City star Raheem Sterling has picked up the Football Writers' Association Footballer of the Year award
Sterling's heroics saw him crowned PFA Young Player of the Year and then voted as the FWA Footballer of the Year, which Sterling picked up at the Landmark Hotel in London on Thursday.
"It's a massive achievement, a massive honour," he said. "To be recognised is always a lovely feeling, especially by the writers. It makes it even more special.
"It is an award that I will cherish, especially with the people that have won it before me so I am really, really glad and proud."
Sterling collected 62 per cent of the poll by FWA members and beat Liverpool centre-back Virgil Van Dijk to the award by over 100 votes.
He will be hoping to get the better of the Dutchman once again this Sunday, when the most fascinating title race in years goes down to the wire.
"We know how big an occasion it is," Sterling said. "But I'd much rather be on our side, to know if we win the game, it's ours.
"It will be a tough day, that's for sure. We know Brighton won't just sit there and let us score goals.
"They're safe and it is going to be a really tough day, to be honest with you, but it is one I am really looking forward to."
Sterling is the first Manchester City player in 50 years to win the FWA Footballer of the Year award, following on from Tony Book sharing the accolade with Derby's Dave Mackay.
'Precept and example' have long been considered when voting for the award – values that Sterling boasts in abundance.
The post Sterling picks up Football Writers award appeared first on Sporting Life.